Welcome to the Jalopnik Weekend Motorsports Roundup, where we let you know what's going on in the world of racing, where you can see it, and where you can talk about it all in one convenient place. Where else would you want to spend your weekend?
As far as the World At Large is concerned, there is one race, and one race only this weekend:
The Sahlen's Six Hours At The Glen. And Watkins Glen can definitely get a bit butt-clenchingly terrifying at times:
Just kidding. While we are here this weekend, and will be bringing you all the RV-and-racing deliciousness we can, there's plenty of racing otherwise.
G/O Media may get a commission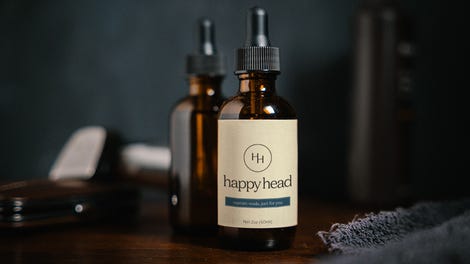 Not only is there MotoGP for all you people who insist, I mean just insist, on your vehicles' wheel count stopping at two, but there's the IndyCar Houston Grand Prix, NASCAR Sprint Cup racing, drag racing, motocross, and a whole bunch of other fun stuff.
Oh yeah, and there's the Pikes Peak International Hillclimb, and the Goodwood Festival of Speed, two of the greatest hillclimb events in the world for many different reasons, this weekend.
Unfortunately for you, the Pikes Peak hillclimb doesn't actually air on TV until next month.
Yes, next month. So you'll have to wait a while to catch it on the tube. If you wanna catch it live, you can catch it on a stream here. Oh, but before you click, just know that you'll have to pay money for it.
How much money, you ask? About $20 for unlimited viewing, so, you know just really super fantastic awesome cheap deal, definitely worth the $20 more than you're probably paying for HBO GO right now.
But if you want an "OFFICIAL 2014 PPIHC Program," and really, who doesn't, you get the privilege of paying $100.
One. Hundred. Dollars.
I'm sure all 15 people who pay for it will be very happy, so, good job Pikes Peak.
If you know about anything we missed, or about good livestreams out there, let us know in the comments below.
All times below are EDT.
MotoGP Dutch TT
TT Circuit Assen
Assen, Netherlands
7 AM Saturday on FS1
IndyCar Grand Prix of Houston Qualifying
Reliant Park
Houston, Texas
2 PM Saturday on NBCSN (same day replay)
Lucas Oil Pro Motocross Tennessee Nationals 450 Moto 2
Muddy Creek Raceway
Blountville, Tennessee
3 PM Saturday on NBC
IndyCar Grand Prix of Houston (Race #1)
Reliant Park
Houston, Texas
3 PM Saturday on NBCSN
NASCAR Sprint Cup Quaker State 400 Presented by Advance Auto Parts
Kentucky Speedway
Sparta, Kentucky
6:30 PM Saturday on TNT
Tudor United SportsCar Championship Sahlen's Six Hours of the Glen
Watkins Glen International
Watkins Glen, New York
11 AM Sunday on FS1
IndyCar Grand Prix of Houston (Race #2)
Reliant Park
Houston, Texas
3 PM Sunday on NBCSN
NHRA Route 66 Nationals
Route 66 Raceway
Joliet, Illinois
3 PM Sunday on ESPN2 (same day replay)
Photo credit: Getty Images