Welcome to the Jalopnik Weekend Motorsports Roundup, where we let you know what's going on in the world of racing, where you can see it, and talk about it all in one convenient place. Where else would you want to spend your weekend?
A couple of notable things on tap this weekend, ladies and germs. First, there's the end of the 2013 Dakar Rally, which you can catch on the NBC Sports Network as long as you're willing to wake up super early (or stay up super late, depending on how you look at things.) There's also the Barrett-Jackson auction in Scottsdale, which will be televised on SPEED so you can see a bunch of old rich Baby Boomers buying the pristine Camaros they dreamed when they were kids. Sounds swell to me.
Beyond that, we have the usual litany of touring car races from last year, now televised for your amusement. Anyone else really missing Formula One? I know I am. Hang in there, racing fans. We're getting closer.
As always, let us know about anything we missed — or any good racing livestreams out there — in the comments.
Photo credit AP
All times Eastern
Saturday, Jan. 19
The Dakar Rally
Peru to Chile, South America
2 a.m. on NBC Sports Network
Lucas Oil Off-Road Racing Pro2 & Superlite
Lake Elsinore Motorsports Park
Lake Elsinore, California
(Race from April 20)
4 a.m. on SPEED
G/O Media may get a commission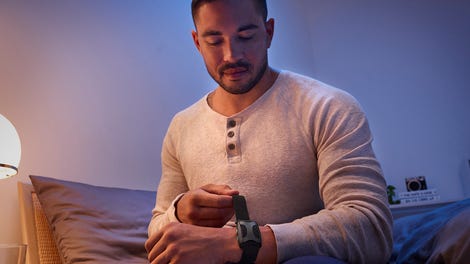 FIA World Touring Car Championship Round 8
Autódromo Internacional de Curitiba
Curitiba, Brazil
(Race from July 22)
11 a.m. on SPEED
Lucas Oil Off Road Racing Pro4 and Superlite
Firebird International Raceway
Chandler, Arizona
(Race from March 31)
12 p.m. on SPEED
British Touring Car Championship Round 6
Rockingham Motor Speedway
Corby, England
(Race from Sept. 23)
1 p.m. on SPEED
Barrett-Jackson Automobile Auction
Westworld
Scottsdale, Arizona
2 p.m. on SPEED
Australian GT Championship Round 7
Olympic Park
Sydney, Australia
(Race from Dec. 1)
Streaming online at SPEED2
Sunday, Jan. 20
German Touring Cars (DTM) Round 9
Circuit Park Zandvoort
Zandvoort, Netherlands
(Race from Aug. 26)
11 a.m. on SPEED
Barrett-Jackson Automobile Auction
Westworld
Scottsdale, Arizona
2 p.m. on SPEED
FIA GT1 and GT3 Round 8
Nurburgring
Nurburg, Germany
(Race from Sept. 23)
8 p.m. on SPEED
Grand Prix of Monaco, 1957
Streaming online at SPEED2