The FIA World Endurance Championship officially changed its 2018 schedule, moving the 6 Hours of Fuji back a week. The changes conveniently came after Formula One star Fernando Alonso announced he'd race the entire WEC season that didn't conflict with his F1 schedule, and Fuji conflicted with his F1 schedule.

That moves the Fuji race date from Oct. 21 to Oct. 14, as to not clash with the F1 United States Grand Prix. It was the only WEC event that had F1 overlap in 2018, and two days after Alonso announced he'd try a nearly full season of endurance racing with Toyota in WEC this year, reports came out that Fuji requested a date change to accommodate his schedule. His star power could give a big boost to a suffering series, but even then, an entire race change seemed like a stretch.
Jalopnik contacted both WEC and Fuji Speedway at the time of the reports. WEC declined to comment, and a spokesperson from the speedway said Fuji did not request a date change—changes are WEC's decision, the spokesperson said.
When asked for the reasoning behind the date change after it was made official, a spokesperson for WEC said, "Why would a championship and a circuit that's owned by Toyota not take advantage of the biggest draw possible?"

That draw is obviously Alonso, but Jalopnik asked the WEC spokesperson for confirmation just to be clear.
G/O Media may get a commission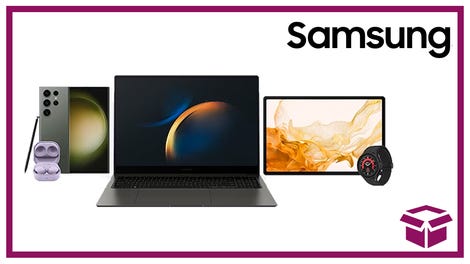 24 hour deals
Discover Samsung - Daily Deal
The problem with the new race date is that this isn't the first change to Fuji's spot on the calendar. It was originally supposed to take place on Oct. 14, but was moved back as to not take place on the same weekend as IMSA's Petit Le Mans. Since the two series are similar, some drivers race and have contracts in both, and the revision isn't going over well with everybody.
Here's sports-car racer Olivier Pla, who will race WEC's LMGTE Pro class this season and whose angry tweets started four minutes after the announcement:
And here's Matt Griffin, who will race in the WEC LMGTE Am class and didn't take too much longer than Pla to start tweeting:
Here was Alonso's drastically different response to the news:
At least somebody's happy, right?
Update 3:05 p.m. A spokesperson for WEC forwarded along this statement from WEC CEO Gerard Neveu on the Fuji date change, which Neveu confirmed was to allow Alonso to participate. Neveu said with this kind of decision, "there will be some people who are happy, and some who are not."
That's the truth, if you simply look at Twitter. Here's more of the statement, in which Neveu calls on IMSA to move its Petit Le Mans date so that WEC drivers can race it—all so Alonso could be there for the Fuji race:
"We work always to protect the interests of the championship and this is first and foremost what we took into consideration. How could we have someone like Fernando Alonso in our paddock, racing for Toyota and say we are going to Japan without him in their car? For Japanese fans, to respect what Toyota is doing, and for the championship as well…Alonso is racing for a World Championship and to win that he can't miss a race. It was logical and if you ask the Japanese fans they are very happy.

"We understand this causes trouble for some other drivers and my hope – a big hope – is that maybe that IMSA can find a way to move the date because we have done it before and it's possible. ... We of course informed IMSA about this weeks ago and they fully understood – believe me they completely understand the added value that a driver can bring.

"The fact is that first we took into consideration the biggest interests of the championship and to have Alonso with us in Japan was just that. We know it's very difficult for those drivers who are disappointed, but we are trying to look after global interests and that's very important. In the end, for us, this made sense. ..."
Neveu said he's sorry for the drivers who now have a clash and he hopes WEC "will find a solution with [its] partners from America," IMSA, because there was "no other weekend possible ... to move [the] Fuji race to."
Update 7:49 p.m. An IMSA spokesperson confirmed to Racer that they would not be able to move Petit Le Mans:
WEC did ask IMSA to change the date of this year's Motul Petit Le Mans. IMSA did respectfully consider this request and explored doing so.

Due to some factors such as television coverage, IMSA's year-end banquet on the same weekend and competitor and manufacturer logistics already being in place among others, it was determined there were too many hurdles to overcome to move the event. Therefore the 2018 Motul Petit Le Mans at Road Atlanta will take place as scheduled Oct. 10-13.

So, there you have it—numerous drivers will get hosed to accommodate one driver's schedule.