Ever-grounded and never-pretentious automaker Aston Martin is enlisting the help of Cranfield University, Cranfield Aerospace Solutions and jet-engine manufacturer Rolls-Royce to explore a flying car concept that will simply never happen.
The idea is to design the future of "personal air mobility," which will allow the automaker to generate hype and look forward-thinking without actually having to rely on a product or reasonable market strategy.
In doing so, they developed the Volante Vision Concept. The fanciful vehicle represents the gold-standard in nonexistent flying cars, with the announcement containing everything you'd expect. There's no price. There are only renders. There's no on-sale date. There's a weird pod shape with sleek-looking wings. There's a promise of electrification. There's a promise of autonomy. There's absolutely no basis in reality.
G/O Media may get a commission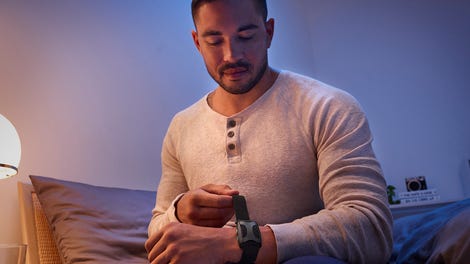 In the release, Aston Martin CEO Andy Palmer said this concept helps them plan for a congested future:
"With the population in urban areas continuing to grow, congestion in towns and cities will become increasingly demanding. We need to look at alternative solutions to reduce congestion, cut pollution and improve mobility. Air travel will be a crucial part in the future of transportation, the Volante Vision Concept is the ultimate luxury mobility solution."
While it's great to imagine a world without traffic, it's less pleasant if you replace that with swarms of glorified helicopters blocking out the sun. Plus, an experience-oriented grand touring and sports car company like Aston Martin is not particularly well-suited for this flying autonomous future that isn't happening.