We've had some successes before finding stolen cars, but I'm really hoping we can do some good for this one. Partially because it's a Beetle, and partially because the owner is a 10 year old girl from a family of gearheads who saved up to buy the car she loved. This girl and her Beetle need to be re-united.
Here's the deal: Lisa Tucker's family runs an auto salvage yard in Pelzer, SC, and there's always been lots of interesting old cars around. Of her mom's '56 Chevy, she says
I like it because it's rusted.
I like the way this girl thinks. I also like her taste in cars. Even though she's a good six years from legal driving age, she knew she wanted a car of her own, and she found an ad for the one she wanted: a 1967 VW Beetle, for $2000.
Now, VW aficionados know that many consider '67 to be the "zenith year" of Beetles, as it's the first year of 12V electrics, has a good 1500cc 53HP motor, and is the last year of the coveted chrome "towel rail" bumpers. Two grand for a decent, restorable one of these is pretty good.
G/O Media may get a commission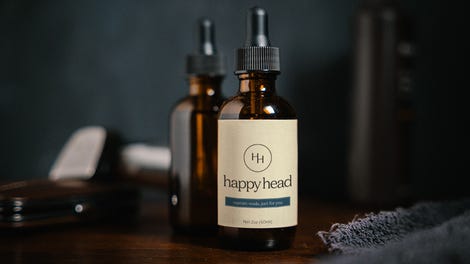 Lisa saved up all her money, and took on odd jobs to collect the two grand. She scavenged scrap metal and sold it, applied all birthday, Christmas, and any other funds she had to her goal. She did it.
Once she finally got the Beetle, she named it "Lucy," and was absolutely in love with the car, spending lots of time with it. This past Tuesday, however, the family awoke to find the Beetle had been taken right from their yard.
They're offering a $500 reward for the recovery of the car.
So, I'm hoping we can work our Jalopnik car-spotting magic once again and help this young air-cooled lover get her car back. I personally know the excitement that comes with getting a car before you can even drive — I saved up from my job selling Apple IIs and early Macs to get the $600 for my '68 Beetle when I was 15, and then stared at it for about six months straight until I got my license.
Flat-black '67 Beetles can't be all that common in South Carolina anymore. This one runs, has no bumpers, and appears to have the optional rear side throw-out opening windows, which isn't too common an option. I have a feeling we just might be able to track this one down, and make a little girl really, really happy.
At least I hope so. Anyone who has any information should call 864-940-5476.