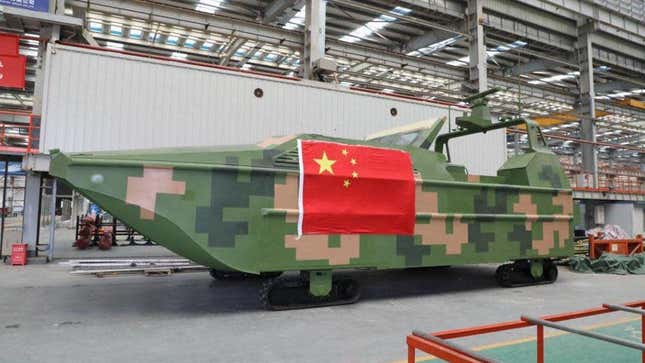 There are three things that everyone just knows will be harbingers of the apocalypse. Robots, tanks, and unrestricted warfare involving China. Anyway, in unrelated news, China now has an autonomous boat-tank-thing.

A new autonomous boat tank out of China could end up defending Beijing's strings of isolated, often otherwise uninhabitable islands in the South China Sea. The amphibious "Sea Lizard" checks all the latest technology boxes, incorporating fancy ship hulls, autonomous capability, remote controlled weapons, and guided missiles—but does the resulting weapon make any sense?

On April 8th, 2019 the first "Sea Lizard" drone boat tank left the factory in Wuhan, China, according to China's Global Times. The Sea Lizard, built by Wuchang Shipbuilding Industry Group, is a trimaran boat 39 feet long and 13 feet wide. The boat is equipped with a hybrid electric propulsion system that uses diesel engines drive a pair of waterjets. These waterjets propel the Sea Lizard to speeds of up to 50 knots, and it has a swimming range of 745 miles.
G/O Media may get a commission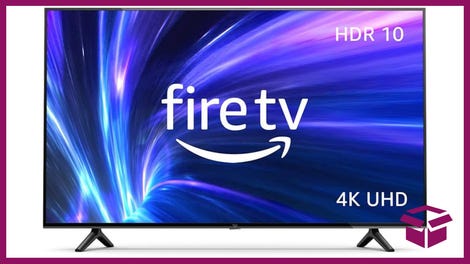 42% Off
Amazon Fire TV 50" 4K Smart TV
But that same propulsion system can also power four small sets of tracks that extend from the bottom of the hull to provide propulsion over land. The South China Morning Post claims Sea Lizard has a land speed of up to 12 miles an hour. So, although it's primarily a boat, it does have the capability to haul itself out of the water and advance inland.
(We're still not quite sure why it's called the "Sea Lizard" instead of the "crocodile," as it seems much more fitting, but sure.)
The Sea Lizard isn't just a modern-day Amphicar, however. It is heavily armed, featuring two remote-controlled heavy machine gun turrets in the front and vertical launching missile launching silos in the rear. The missile silos are apparently hidden from view inside the hull but are capable of carrying anti-aircraft, anti-tank, and even anti-ship missiles. The exterior of the vehicle appears shaped to reduce its radar signature, making a smaller target for enemy radar. Although unmanned, the SCMP implies the vehicle has some ability to carry ground troops.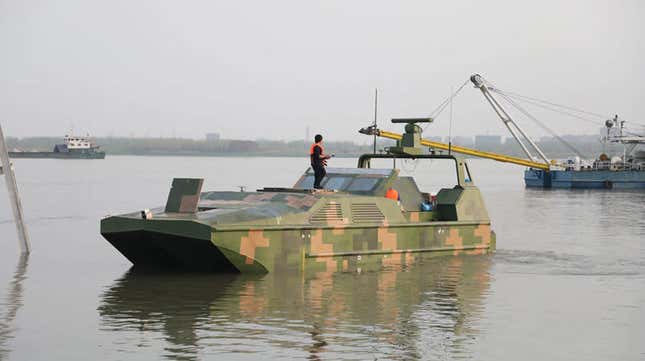 As if all of that weren't enough, Sea Lizard is a ghost boat, typically operating without any crew on board. The vehicle is operated remotely by a human controller at ranges up to 31 miles. It is also, according to China.com, capable of "autonomous cruise, obstacle avoidance, independent planning and independent learning."

The Sea Lizard, as explained in Global Times, is envisioned as both an offensive and defensive vehicle. In the offensive, it could act as the first wave of an amphibious invasion force, with unmanned Sea Lizards methodically identifying and then eliminating beach defenses before Chinese Marines (technically, the People's Liberation Army Navy Marine Corps) hit the beach.
Defense, however, is where Sea Lizard has the potential to really do new things. An unmanned Sea Lizard can sit dormant on an isolated, otherwise uninhabitable island in the middle of nowhere for up to eight months, patiently waiting for the enemy to show up. Once an enemy invasion force arrives the Chinese military awakens the Sea Lizards and issue commands by satellite to repel the attack.

The Sea Lizard is tailored-made to operate as part of the Chinese military in the South China Sea. A body of water analogous to America's Gulf of Mexico, the South China Sea is adjacent to several countries, many of whom have competing territorial claims.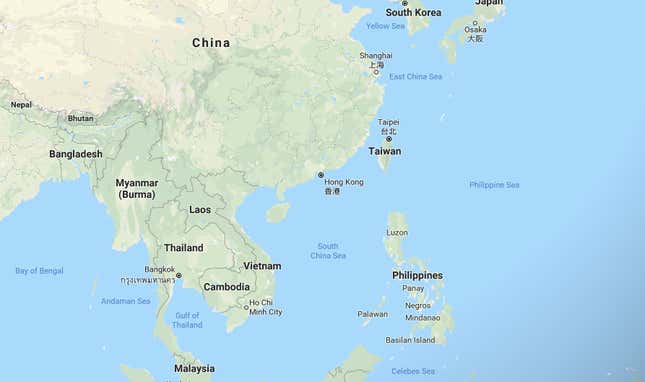 China claims about 90 percent of the South China Sea, including territory thousands of miles from the mainland and much closer to the main geography of countries like Vietnam, the Philippines, and Malaysia.
Since the early 2010s Beijing has been busy creating artificial islands from low-lying atolls and islets in the region, building up port facilities, military-grade airfields and guided missiles. The sea, these days, is effectively a sprawling Chinese fort, complete with invisible electronic walls, and the Sea Lizard could well be the crocodiles in the moat.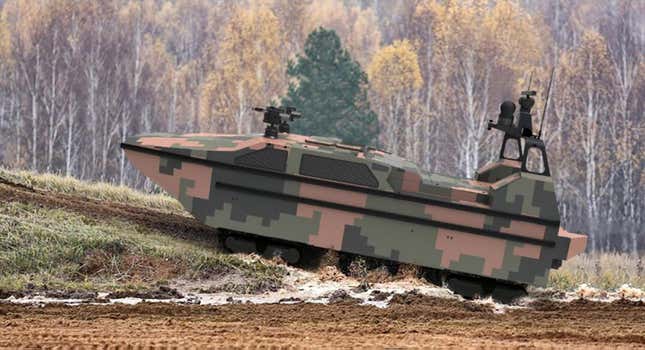 The Sea Lizard does have some downsides. Abandoned for months at a time in windswept, saltwater environments, rust and corrosion will quickly degrade the boat tanks. Without human crews to check for and report problems, Beijing could be totally unaware of maintenance or other problems until the shooting starts. The aluminum alloy hull, per China.com, averages just five to eight millimeters, and is a mere three millimeters at its thinnest. This will make it vulnerable to even the light machine guns of an enemy infantry squad. And enemy forces could well jam the airwaves, preventing the Chinese military from making contact with the lonely boat tanks and rendering them useless.

Is the Sea Lizard ahead of its time or a gimmick destined for an ignoble death? A drone boat tank may not make much sense for other countries: the United States, for example, doesn't really have a need for drone boat tanks. Most other countries have little to no need for them, either.

Yet the Sea Lizard could be an ideal platform for China's strategic weirdness, patrolling both artificial islands created by Beijing and undeveloped dots on a map it doesn't get around to visiting with dredging machines. A Sea Lizard will sit on a rocky atoll or islet and won't care about being bored, its freshwater supply, or what it's going to do if it gets cut off by enemy action.
Once activated the Chinese military can conjure up a swarm of Sea Lizards to drive the enemy into the sea—or get blasted to bits trying.