Who knew that a quarter of a million pound (when empty) wide-bodied airliner could make bombing runs that would leave some fighter pilots clapping? 10 Tanker, the DC-10 that has been firefighting in the Southwest for about a decade, was caught on film doing some amazing things before, but this one takes the cake:
Aerial fire fighting is some of the most dynamic and dangerous flying in the world. A normal tanker, like a L-188 Electra or a P-2 Neptune, operates in a ha
environment that includes low-visibility, tree-skimming altitudes, terrible turbulence, heavy payloads and lots of air traffic. Now enter that same environment in a huge jet and all those elements of danger are amplified.
The advantages of the big tankers are clear, they can drop about three times more retardant, close to 12,000 gallons worth, than anything else flying today including the next generation tankers based on the MD-80 and BAe146. 10 Tanker DC-10s can lay down nearly a mile long by 50 foot wide stretch retardant, allowing them to save entire neighborhoods from an approaching fire with just one pass.
The viability of the Very Large Air Tanker (VLAT) concept has been hotly debated since their arrival onto firefighting scene, but after years of proving their worth they are finally succeeding as the standard heavy-end of the aerial fire fighting spectrum. Even though the Boeing 747 based Super Tanker failed fiscally, 10 Tanker's 'canoe' configured DC-10 have survived and thrived. Currently there are three of the type in operation. Two of which are currently fighting major forest fires in my home state of Oregon.
G/O Media may get a commission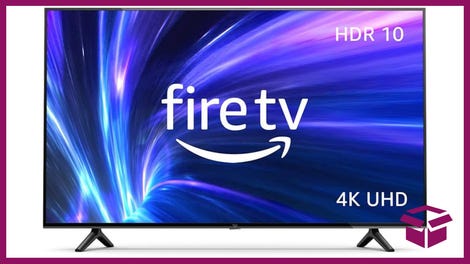 42% Off
Amazon Fire TV 50" 4K Smart TV
So let's take a look at some of the best videos of 10 Tanker aircraft and their brave crews doing what they do best, taking the fight to marauding fires in a very big way: