Given that modern cars are packed to the brim with airbags that can deploy almost instantaneously, it's hard to ensure that they always are out when necessary but not creating a spontaneous bouncy house for no reason.

In the case of this 2018 Camaro ZL1, it seems like the car was a bit quick on the draw. Youtube user R Stands For Race was hooning the car in an Octane Time Attack event when he hit the banking at 70 miles per hour, per the on-board footage. It appears—and the description says—that at least part of the car caught air as it crested the banking, likely triggering the Camaro's rollover sensors and detonating the curtain airbags.
"I didn't hit anything, did I?" the driver asks the track worker. Both seem confused at what caused the airbags to go off, with the driver understandably a bit shocked.
While it is incredibly unfortunate that the airbags went off prematurely, I'd be hesitant to blame the car. In the past, other GM performance cars have had their airbags set off during heavy driving—including this CTS-V which detonated the curtains during an autocross and this last-generation Camaro that blew during donuts—but the Camaro has better justification.
G/O Media may get a commission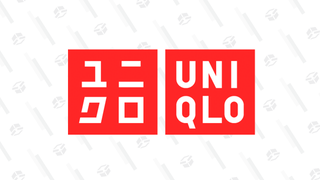 Year-round basics
Uniqlo Summer Sale
If the driver is correct and the wheels were off the ground, it's not unreasonable for the car to think that it is experiencing a rollover. Sure, the ZL1 is a high-performance car that should be able to handle the crazy things cars experience on track, but it is absolutely crucial that those airbags go off in every rollover crash so they may err on the side of caution. Chevy directed us to the following language in the 2018 Camaro owner's manual:
Roof-rail airbags, if equipped, are designed to inflate in moderate to severe side crashes depending on the location of the impact. In addition, these roof-rail airbags are designed to inflate during a rollover or in a severe frontal impact. Roof-rail airbags are not designed to inflate in rear impacts. Both roof-rail airbags will inflate when either side of the vehicle is struck, if the sensing system predicts that the vehicle is about to roll over on its side, or in a severe frontal impact.
The automaker had no additional comment.
Luckily, the driver was able to maintain control of the car after the airbags detonated. Despite his right arm being paralyzed and his face being right next to an exploding airbag, he kept things in control and prevented this safety-system faux pas from becoming a full-on crash. Besides a cut on his arm, he appears to be okay.