Today's the first of a series of big days for the Bloodhound Supersonic Car; a rocket-powered car designers hope will break land speed records by going 1,000 mph. Today, the Bloodhound SSC team is testing the car's 12-foot-long, 18-inch diameter rocket engine at an airfield in rural Southwest England.
The engine, which can produce 12,000 pounds force of thrust, is bolted to a stand on a concrete pad. We know you want to see what that looks like, so we're here to connect you to a live streaming video.
We gotta be honest, the rocket firing part is going to be short and violent, surrounded by British guys chattering excitedly about rocket cars as people pour fuel into the engine's tank. But there are some pretty interesting interviews with people involved in the project.
The rocket car is special not just because it's a rocket car, but because it uses an F1 Cosworth V8 engine to drive an old cruise missile pump in order to get fuel to mix inside the rocket engine. That mish-mash of badass parts will guzzle more than a ton of rocket fuel during the test burn.
G/O Media may get a commission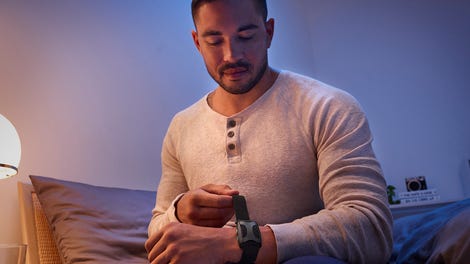 But the result is worth it. You may not know this, but 12,000 pounds force of thrust can generate the equivalent of 20,000 to 30,000 hp. That's a lot of ponies.
After this test, Falcon Project, Ltd. hopes to put the car together and test it, breaking the current land speed record with an 850 mph run in 2013 and blowing that out of the water with a 1,000 mph run in 2014. All we can say is Godspeed, gents. That's freakin' fast.
UPDATE: Oct. 3, 9:31 a.m. EST: The test firing is over, but you can still watch a replay of a ton of rocket fuel disappearing into a huge flame in only a minute or two. The good news is that even though you missed the firing, you can see all the post firing diagnostics.