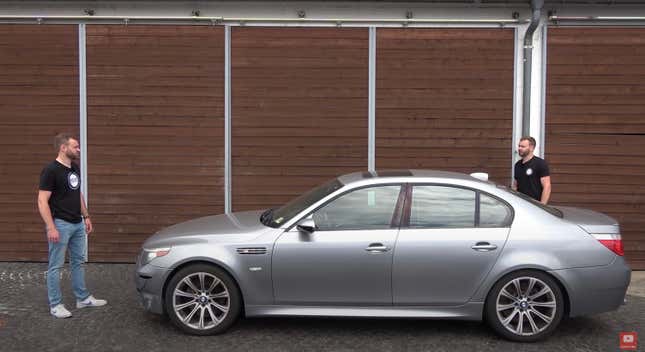 Around here, we appreciate the hell out of quality wrenching content. It's satisfying in the same way that I imagine watching major league baseball is people who give a crap about baseball, which is to say that I know what the mechanic is doing, I know generally how they're doing it, but I'm nowhere near that level when I do it myself.
The best example of this right now is probably Sreten from M539 Restorations. Watching him work on BMWs is like watching Ken Griffey Jr in the '90s (I grew up in Seattle, so spare me your other references). One of his best projects so far is his E60 M5 with the US-only six-speed manual transmission that he bought from Raleigh, North Carolina for a grand total of $6,000. The transformation is incredible.
So, in the spirit of skiving off of work in the morning while your boss isn't looking, join me as I watch the entire seven-video playlist of him turning this tired, neglected turd into the howling monster of a sedan that we all know and love.
If you haven't heard of M539 Restorations, I also recommend checking out his bonkers restoration of an E65 Alpina B7 which features not one, but two engine rebuilds. Hiis Project Dubai E38 V12-powered 7-series series is also excellent.