Ferrari celebrated the 20th anniversary of its entry into China with bravado seemingly more American than Italian — by laying rubber on top of an ancient Chinese wall using a dragon-adorned Ferrari 458 Italia. The Chinese officials (who weren't paid off) for this event were understandably displeased by the ostentatious display of capitalist power.
The PR ploy quickly turned into a PR disaster. The event was cancelled and Ferrari had to extend an official apology to China.
Agence France Presse reported that Maranello's filmed wheel spinning stunt left tire marks on top of the 600-year-old Nanjing wall, possibly causing permanent damage to the Ming Dynasty-era monument. And to add insult to injury, showing off wealth and power are supposedly taboo in Communist China — indeed, it's covered up at certain levels. So the prancing stallion's romp atop the relic gave the Chinese government a good foothold for finger wagging, should it choose to engage in public moralizing.
G/O Media may get a commission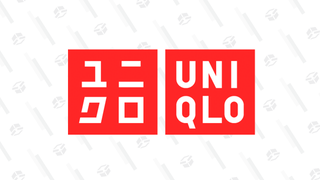 Year-round basics
Uniqlo Summer Sale
According to the BBC, public ire over Ferrari's disrespectful gesture toward China's rich history was exacerbated by reports that city officials rented out a section of the wall for filming, charging the local Ferrari dealership $12,000. City officials flatly denied the claim, although between China's reputation as less than transparent and Maranello's as a tightly controlled information machine, it will be difficult to know exactly what's going on.
The bottom line is that a lot of people are pissed about what was essentially a high dollar version of a high school parking lot antic. Chinese officials shut down Ferrari's event, and Maranello is blaming the whole thing on the guy behind the wheel (although they did take advantage of filming the driver's supposedly irresponsible behavior).
If you want to find out what Nanjing locals are are saying about the gaffe on the Chinese version of Twitter, you'll have to wait until Chinese censors unblock the word "Ferrari" from searches. (Hat tip to Juliana S!)