Seems like the tornado of hype surrounding the 2017 Tesla Model 3 has calmed down a little. But even after all the test drives and build-quality inspections we've seen, I haven't been able to find any instances of the compact EV being pushed to its limits on a race track. Until now.

YouTuber and apparent Tesla Model 3 (and Porsche Cayman) owner Matt Crowley uploaded this video Monday, writing that he ended up putting the Tesla on the track when his Cayman GT4 threw an unexpected "check engine" light.
As auto journalist and Jalopnik contributor Bozi Tatarevic pointed out on Twitter, the driver does not appear to be a pro racer per se. But this is the best "high-performance" test of the Model 3 I've seen, so I think it's worth checking out.
Crowley detailed his Tesla's setup and the day's conditions in the video's description:
2017 Tesla Model 3 (rear wheel drive, long range 310 mile, premium upgrades)

19" TSportline cast wheels w/ Pirelli PZero Nero GT tires (PSI: 33 front / 35 rear)

Lowered 1.5" w/ 'moderate' springs from Unplugged Performance

Weather forecast: Mostly sunny skies. High around 55F (12.8°C). Winds NW at 5 to 10 mph.

Charging: Monterey Supercharger in between sessions (not sure how many times yet)

Pretty thorough breakdown! And if you want to dive into this drive even further, Crowley has posted a detailed debrief of his Laguna Sega run to the Tesla Motors Club forum:
"The first session of the day had NO battery power limitations! Nine laps without slowing down! Yes!"

"However, brakes are toasted...literally cooked. No brakes left after the 4th lap. Going into turn 2 at 103.9 MPH without brakes...not ideal..."
G/O Media may get a commission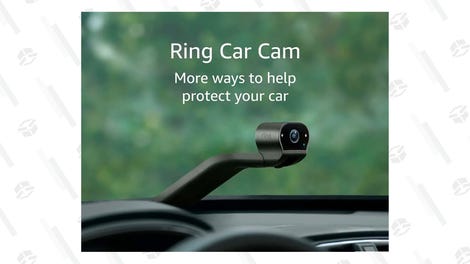 Crowley added:
"Started with 229 miles (369 km) of range before leaving the paddock garage for the first session on the track. After nine laps I parked it with 94 miles (151 km). Used 135 miles (217 km) in nine laps."

"Best lap was 1:57.50. Track was still very cold and wet in some places. Turn 3 had a small river going across the track and the car was sideways every time in turn 3. The track had rain and hail yesterday (Sat. March 3) at the track, so the 40°F (4°C) degree temperature in the morning today didn't do much to dry the track."


"The car [handled] great on the first 3 laps. If the brakes held up...I think I could have easily broken 1:55 per lap...if not 1:50. The car was very balanced through turn 9 and turn 10. The Corkscrew was a blast! Even turn 6, which has a slight dip at the apex, was a lot of fun and the car handled it very well."


"The handling was very good with the Unplugged Performance springs. Very happy with the response in entry and heavy braking (when the brakes worked the first few laps)."

For your reference, a site I found called fastestlaps.com (seems legit?) that claims the post-1988 record at Laguna Seca is just a hair over 1:10 in an Acura ARX-01b race car. Randy Pobst of course famously set a production car record there of 1:28:65 in a 2016 Dodge Viper ACR. As for something closer to the Tesla's claimed time, Steve Millen reportedly laid down a 1:54.22 in a 996 Porsche 911.
I'm not sure if the Tesla Model 3 is the first car I'd be clamoring to drive at race pace, but it's cool to see this thing being tweaked by the aftermarket and truly tested by its owners. Next I want to find out if it can run Rainbow Road in under six minutes.
Hat tip to Bozi!