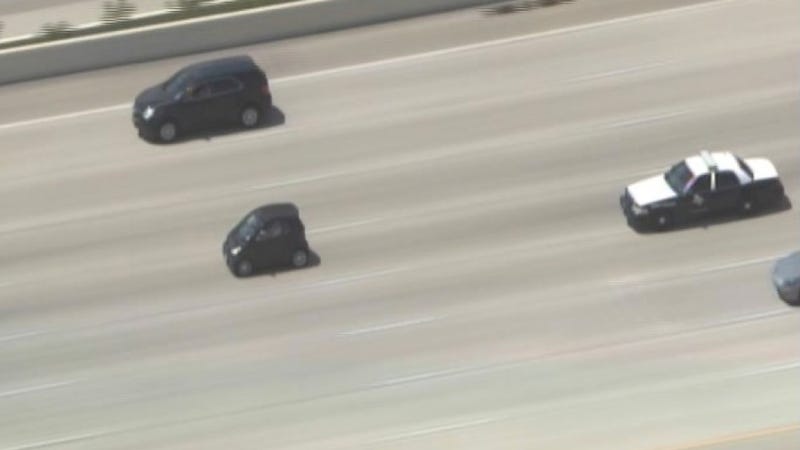 Houston area police were involved in the cutest police chase ever this morning when a Smart Convertible led cops around the highways outside the city.
Awwwwww!
The Smart has a top speed of 90 MPH, so we aren't yet ready to call this a high speed chase. The driver was arrested without any issues after he pulled off the highway and into a driveway. There's no word on what he did wrong, other than drive a Smart Cabriolet in public. While not confirmed, we're hearing it was towed away from the scene by a local child with a big wheel.
UPDATE: We have video. Sound isn't good, so play this in the background. Enjoy folks!

Photo Credit: click2houston