For the first time since 1998, we've got rain during the 12 Hours of Sebring. If you weren't on wet tires or just pushed it a little too hard on the soaked surface, you were hosed. Most impressive, though, was this insane Lamborghini spin-out that came this close to runing a Corvette's day. Code Brown: high alert.

While the exterior view looks sketchy enough, the in-car view at about 3 minutes in to this clip really shows just how close these two came to coming together. The last thing you want to see when you're tiptoeing around a wet circuit is an out of control Lambo right in your path.

Antonio García in the No. 3 Corvette was also sliding a bit through this turn when Townsend Bell in the No. 11 Change Racing Lamborghini went sliding right in front of him and into the barrier.

Bell later tweeted that he was on slick tires, which led to him spinning out:

Slick tires have no grooves to evacuate water from the tire's tread, which means hydroplaning is almost inevitable when it starts raining cats and dogs.

The hit was so hard that the No. 11 not only plowed under two tire walls, but it managed to nudge the concrete barrier behind the tires as well. Fortunately, driver Townsend Bell was okay.
G/O Media may get a commission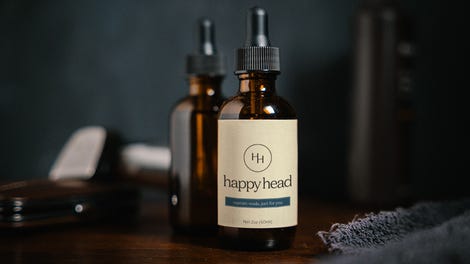 The rain has been on and off, with lightning-producing storms forcing much of the television staff to come off of their posts. Several cars also received penalties for pitting while the pits were closed under yellow. While the race is back to green, expect chaos to reign supreme for now.

UPDATE [1:30 p.m.]: With just over nine hours left in the race, the race has been red flagged for severe weather conditions. Those on site have been told to seek shelter, as lightning is striking too close to the race itself. Cars are waiting to restart in the pit lane.
Just before the red flag, a caution flag was thrown for the No. 66 Ford GT going into the wall at Turn 1. It's wet out there.
"You need a boat, not a racing car," explained BMW Team RLL driver Lucas Luhr.

UPDATE [3:14 p.m.]: Cars came back out with just under 7 hours to go in the race to circulate under the safety car for a bit, and the race just now went back to green. There was some madness in the pits as cars came back in to swap drivers (to keep their driver rotations moving) and tires (for ones not flat-spotted from sitting during the red flag).

The chaos was brief, though, as the Highway to Help Daytona Prototype and a Turner Motorsports car came together and brought the full course yellow back out.