This Brazilian built regional jet barely makes it to a smooth patch on the landing strip, clearing the fence at Maho Beach in St. Maarten with a razor thin margin of error. While these kinds of hairy landings are common on the Caribbean island, this ultra slow motion video really exposes this close shave with disaster.
Princess Juliana International Airport on the Dutch half of the caribbean island is known for its impressive approach as heavy international flights buzz Maho Beach due to one end of its runway being extremely close to the shore.
This special airplane is Embraer's test plane/tech demonstrator and most likely flown by a crew of demo team pilots. The EMB 190 regional jet built by Embraer doesn't necessarily need to utilize all available runway since its much lighter than a fully laden Boeing 747 and this low approach is probably a grand attempt at giving beach goers something to get their iPads up in the air.
Not only does this little airliner have a unique livery, but it is the original prototype serial #1 of the ERJ-190-100LR first flying in March, 2004. The launch customer of the E-190 was New York-based low-cost carrier JetBlue with 100 orders and 100 options.
G/O Media may get a commission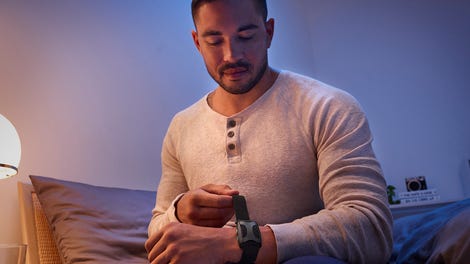 You can see in this photo an Airbus A330-200 making a substantially higher approach over the beach, clearing the fence by an ample margin. This Airbus still weighs twice as much empty, as the EMB-190 tops out at maximum takeoff weight.
---
Chris is a pilot who loves airplanes and cars and his writing has been seen on Jalopnik. Contact him with questions or comments via twitter or email.