In the 1980s, Chrysler was eating GM's lunch when it came to the hot new segment of the day, Minivans. GM in its particularly 1980s hubris said they were developing a minivan that was going to blow its ChryslerCo rivals out of the water. That, uh, didn't happen.
The car at the center of this story is the Pontiac Trans Sport. As was GM's typically approach under then head honcho Roger Smith, the car wasn't going to equal its rivals, it was going to leapfrog them.
Let me state now that hubris was the Trans Sport's fatal flaw.
The buying public first got to see the Trans Sport as a concept in 1986 and the production version came three years later. There is no doubt in my mind that the production version was designed first, then given more zazz and pizzazz for the concept version. By this I mean, I don't think that the concept was watered down for production, more like it went the other way around.
G/O Media may get a commission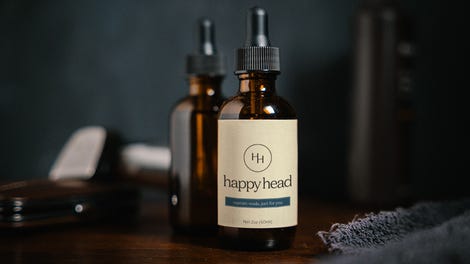 In any case, the concept was bonkers cool. There were lift-up doors not altogether different from what Tesla is promising on their upcoming people-carrier, there was a full glass roof as is en vogue today, and there was even an integrated Nintendo system like today's integrated video screens.
The thing is, none of this ever made it into production.
When the regular showroom version came out, all that stuck around was the look of the concept without any of the features that made it so wonderful. To say this blunted the image of the Trans Sport would be an understatement.
GM letting its customers down was pretty typical, and just as bad was its insistence on badge engineering. Rather than let Pontiac get to blitz into showrooms with something unique and interesting, GM decided that Chevy and Oldsmobile needed a piece of the action. GM shared the platform over to Chevy for the Lumina APV and to Oldsmobile for the Silhouette. This not only stifled the bang of the Trans Sport coming to market, it sandwiched the Pontiac in the middle of GM's pricing scheme, leaving it neither bargain cheap (like the Chevy) or upscale luxurious (like the Olds). It should come as no surprise that these three minivans were nearly identical.
And while it wasn't that great that the Trans Sport's image was hurt, the vehicle itself was a disappointment, too.
Yes, it was front-wheel drive. Yes, it offered class-leading (but not world-beating) engines. Yes, it had probably the best handling of any minivan of its time, not to mention plenty of comfortable seating inside.
It's just that these design principles that had a great ideal didn't always transition to the real world of questionable build quality and maintenance.
Every time anybody writes about one of these 'dustbuster' minivans as they got nicknamed, people start coming out of the woodwork to remember everything that went wrong on these cars. Read the comments on this old post to see what I mean. The oil stains left on driveways, the chewed-up ball joints, the endless rattles from the all-plastic interior, the busted windshield wipers needing new fluid every fifteen minutes.
If you're wondering, no, the Trans Sport did not slay the Dodge Caravan as GM had hoped. The Caravan went on to support Chrysler for years and years and years while the Dustbuster vans lasted only from 1990 to 1996, refreshed once to look more conservative and eventually shuffled off in favor of significantly more bland replacements.
What's interesting about the Trans Sport is that it still looks like nothing else today, well other than its GM platform-mates. It still has a futuristic feel to it, a kind of inviting optimism. You look at them and say 'Maybe this one isn't as bad as all the others. Maybe this one was screwed together right the first time. Maybe it's not as bad as I've heard.'
That's what's so amazing about the Trans Sport. It wasn't just a let down when it was new, it's still letting people down three decades down the road. That's got to be some kind of record.
Photo Credits: Pontiac