Ford (apparently) isn't doing enough, Carlos Ghosn's arrest continues to reverberate, GM is having problems in Canada, and more await you in The Morning Shift of Wednesday, January 23, 2019.

1st Gear: Wall Street Is Tired of Ford's Antics
The funny thing about Wall Street is that it makes no sense. Take Ford, which has killed its sedans (except the untouchable Mustang, of course), a drastic step if I ever saw one, as American buyers keep snapping up big trucks and SUVs thanks to low gas prices. But to Wall Street Ford CEO Jim Hackett isn't doing enough.
From Bloomberg:
Shares are down 22 percent during his tenure, and even big moves like an exit from the sedan market in America and a deal to align with Volkswagen AG to develop future models hasn't reversed the slide. Ironically, the Street criticizes Hackett for the same failing as his ousted predecessor Mark Fields: moving too slowly to fix Ford's shortcomings.

"Wall Street is just frustrated and tired of waiting," said David Whiston, an analyst with Morningstar Inc., who rates Ford the equivalent of a buy. "It doesn't look like they're moving quickly."
In a presentation to analysts last Wednesday, Hackett appealed for more patience and belief in his "thoughtful" approach to engineering an $11 billion restructuring of the company. Investors responded by sending shares down more than 6 percent, the biggest drop in a year.
G/O Media may get a commission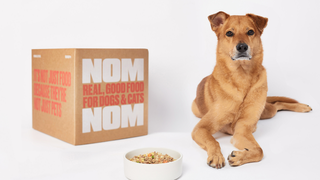 It's also funny that Hackett has called his approach "thoughtful," since this is all very reminiscent of 2007 and 2008, when the economy tanked and—for those of us old enough to remember—small cars with good fuel mileage became cool again. Weirdly, I agree that Wall Street should be attacking Hackett, but not for the reasons they say. The market will tank again, probably soon, and gas prices will rise, and sedans and small cars will be fashionable again, and Ford will be a bit fucked.
2nd Gear: Ghosn Soon to Be Gone From Renault
It's hard to run a company from a jail cell, in this case Carlos Ghosn and Renault. According to Bloomberg, Ghosn, chairman and CEO of Renault, will soon be out of that job, a bit of news we heard might happen a few days ago.
Here's Bloomberg:
The French company's board will meet Thursday and is expected to appoint Michelin chief Jean-Dominique Senard as chairman and to make interim Chief Executive Officer Thierry Bollore's role permanent, said a person familiar with the matter, who asked not to be identified discussing private matters. Renault is negotiating with Ghosn over the terms of his departure and he is ready to resign under the right conditions, a person with knowledge of the talks said.

The French state, which is Renault's most powerful shareholder with a 15 percent stake and two board seats, is backing Senard for the chairman role.

"Senard would be an excellent chairman of Renault," Finance Minister Bruno Le Maire said Tuesday in an interview on BFM TV. Le Maire didn't comment on Bollore.
It's still wild that Ghosn, as recently as mid-November, was a high-flying executive and one of the most powerful people in the auto industry as head of the Renault-Mitsubishi-Nissan alliance and has now been reduced to a cell in Tokyo (his latest application for bail on Tuesday was denied). Be careful out there, friends.
3rd Gear: Nissan Is Reckoning With Life After Ghosn 
As should be expected, the alliance with Mitsubishi and Renault looks increasingly doomed, though I'm not sure how that will shake out just yet. Any untangling—if it happens at all—will be complicated, as Renault and Nissan each have big ownership stakes in each other and, in Nissan's case, Mitsubishi as well.
More from Bloomberg:
Hundreds of people — including regional and legal compliance teams as well as outside law firms — are participating in the probe into business practices under Ghosn, the people said, asking not to be named because the details haven't been made public. The scandal encompassing Ghosn, the automaker and its alliance with France's Renault SA and Mitsubishi Motors Corp. is now in its third month. He denies wrongdoing.

Chief Executive Officer Hiroto Saikawa, 65, is trying to move beyond the Ghosn era and rebuild Nissan as a company that doesn't rely on the relationships and practices spawned during the former CEO's two-decade reign. He wants to convince investors he's addressing corporate-governance shortcomings exposed by the scandal — in which Nissan itself also has been indicted by prosecutors — and he also wants to reassure employees that Nissan's place in the world's largest auto partnership remains unshaken.
How will this effect Normals like you and me? Schmoes who want to buy The Cars? Probably not much, if at all. Neither here nor there, but I would love to see Renaults come back to the American market, for one thing.
4th Gear: Union Members Blockade GM's Headquarters in Canada
They were protesting a decision to close an assembly plant in Oshawa, Ontario, which builds Cadillac XTSes, Chevy Impalas, Silverados, and GMC Sierras. GM is moving that production to Mexico, which has workers pissed.
From Automotive News:
Unifor President Jerry Dias said the union's members would prevent GM Canada employees from entering the building. The move is in response to GM's plans to stop allocating products to Oshawa Assembly beyond 2019.

"GM headquarters will be down and it will stay down," Dias said. "This is going to become a very major community initiative for us."

David Paterson, GM Canada vice president of corporate and environmental affairs, said GM employees would work from home Wednesday and that the company's operations would be unaffected. He estimated about 700 GM employees work at the Oshawa headquarters.

"We have the ability to work from home or at other locations, so we won't be affected," Paterson said. "We'll have planned for this and have alternate arrangements."
A similar protest in 2008 was deemed illegal, according to Auto News. Fuck that. Long live unions.
5th Gear: BMW And Daimler Will Name Their Ride-Sharing Service 'Jurbey'
I'm sure they spent a bunch of money on a brand consultant to come up with this.
From Reuters:
German companies BMW and Daimler will name their combined ride-hailing and car-sharing firm "Jurbey", a source familiar with the matter said on Tuesday.

Daimler and BMW declined to comment.

Automotive web site The Drive was first to report on the brand name.
Jurbey.
Reverse: Don't Kill Electric Cars!
Neutral: Is Jim Hackett a Good CEO?

I asked this awhile back, and got some good responses, but I ask here again, since I think it's still worth asking. From a standpoint of spectacle, he's kind of fun to watch, as it is fun to watch anyone make outlandish bets, but from the standpoint of long-term success, I'm still not sure, and becoming less sure everyday. Many automakers are fine selling sedans! Call me when the 5 Series is dead.