Good Morning! Welcome to The Morning Shift, your roundup of the auto news you crave, all in one place at 9:00 AM every weekday morning. Here are the important stories you need to know.
1st Gear: Turmoil At VW
While the VW Group is interesting from the outside, it is infinitely more interesting when viewed from the inside.
Ferdinand Piech is a relative of Ferdinand Porsche and, along with his family, is one of the highest shareholders in VW. He is also the Chairman of the VW Supervisory Board and Martin Winterkorn is the CEO of VW. Winterkorn was hand picked by Piech when Bernd Pischetstrieder, the last CEO of VW, was no longer in Piech's good graces.
G/O Media may get a commission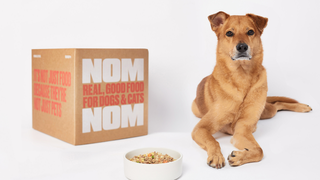 In the last few days, it seems the same has happened for Winterkorn with one simple quote from Piech in Der Spiegel: I'm distancing myself from Martin Winterkorn.
Those might not sound like strong words, but Piech doesn't need to use a lot of words to make his point. He's dissatisfied with VW leadership and what everyone assumed — that Winterkorn would replace Piech on the board in 2017 — just might not be true.
But then something interesting happened: The rest of the Porsche and Piech relatives came out in support of Winterkorn and said that Piech doesn't speak for them. Others from outside the family have also come out in support of Winterkorn, which kind of leaves Piech on his own with that opinion.

Thing is, Piech may be alone on that opinion, but he always seems to end up getting exactly what he wants. If he wants Winterkorn out, there's a chance that he can make that happen.
Right now, Winterkorn has said he'll fight to keep his seat. Let's see how long the fight lasts.
2nd Gear: There May Be Changes To How Wranglers Are Built
The factory that builds the Jeep Wrangler in Toledo, Ohio is unlike any other factory in the USA. It's actually a supplier park, with outside contractors coming together with Jeep in order to build the Wrangler. It was built when Jeep couldn't necessarily afford to build an entire park while it was owned by Daimler, but now they can.
And it seems this is a growing concern to keeping Wrangler production in Toledo.
Under the new era of Fiat-Chrysler, CEO Sergio Marchionne doesn't really want to keep the supplier park model since not all of the profits go to Jeep, they go to Jeep and the suppliers that help operate the park.

Jeep is expected to decide where the Wrangler will be built by June. Toledo is where Jeeps were built during WWII, so it'd be nice to see them stay.
3rd Gear: Hyundai Is The Tops In China
Hyundai may have lost out to Ford in sales in China last month, but apparently they are the most popular brand in China... according to a survey.
Hyundai beat VW and Buick to be named the top mass-market car brand. That's a real surprise, since VW builds a number of cars specifically for China and Buick has the heritage in China that it only wishes it was able to communicate to people in the US.
BYD was the top Chinese automaker in the survey, which means it was ahead of Toyota and Ford. Goes to show that surveys don't always equal sales.
4th Gear: Nissan Wants More Fleet Sales
Nissan has been accused of using fleet sales to bolster its business in recent years. And while Nissan has denied the claims and said that the majority of their sales are actually coming from retail sales, they now want to find a way to add fleet sales.
But they want to make sure that they're selling into commercial fleets, not to rental car companies. This means that projects like the NV200 taxicab are what Nissan wants to focus on, not getting a million more Altimas out to Hertz.
The difference is that commercial fleet sales still go through dealers and rental car fleets go directly through the automaker. That means commercial sales are actually profitable while rental fleet sales are barely worth it.
Get ready to see a lot more Nissan work trucks.
5th Gear: Gearing Starts Lawsuit
Robert Besley, Jr. bought a 2014 Ram 1500 and opted for the 3.55:1 gears. Problem is that the truck actually had the 3.21:1 gearset, which is not the same thing. When he went to FCA about it, he says he was offered $750 in "Mopar Bucks" and not a replacement of the gearing.
So, he's now started a class action lawsuit against FCA since he believes this has happened to many other owners. Or it might just be a simple mixup that FCA is going about repairing incorrectly and Besley is trying to make into a media spectacle. We'll see!
Reverse
On this day in 2009, former Major League Baseball all-star pitcher Mark "The Bird" Fidrych is found dead at the age of 54 following an accident at his Massachusetts farm involving a Mack truck he was working on. Fidrych, the 1976 American League Rookie of the Year, suffocated when his clothes got tangled in the truck's power takeoff shaft.
[History]
Neutral
Will Winterkorn be able to stay at the helm of VW without Piech's support?
---
Contact the author at travis@jalopnik.com.