Good Morning! Welcome to The Morning Shift, your roundup of the auto news you crave, all in one place at 9:00 AM every weekday morning. Here are the important stories you need to know.
We wrap up our unintentional Fiat and VW week with more VW news. Yay?
1st Gear: Winterkorn "Best Possible CEO"
Earlier this week, VW Chairman Ferdinand Piech delcared to Der Spiegel that he was "distancing himself" from VW CEO Martin Winterkorn. What did that mean? Well, it's one of Piech's great management techniques where he goes to a newspaper, makes a comment about no longer liking you, and then you get fired soon after.
Seriously. That is exactly what happened to Bernd Pischetsrieder, the man who came before Winterkorn.
G/O Media may get a commission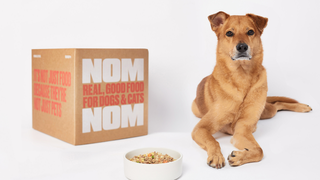 Piech probably assumed "oh, now it'll be time for me to pick my successor," and it appeared that it'd be Porsche CEO Matthias Mueller, someone who is seen favorably by Piech and basically everyone at VW.
But then something funny happened. Basically everyone came out and publicly disagreed with Piech, which is not something he's used to. Now, VW's supervisory board has met and made a statement on the matter: Winterkorn is the best possible CEO of Volkswagen. They also called for a contract extension.
This is a huge change from Piech's former stranglehold on all decisions at VW. The statement does not say if Winterkorn will succeed Piech as Chairman of the supervisory board, but it seems like that could be very possible.
2nd Gear: The F-150 Is Super Safe
The new aluminum Ford F-150 has earned a five-star crash safety rating from NHTSA, beating the 2014 F-150 and its steel construction by a full star. Take that people who thought that aluminum would mean that the truck would suck.
This is a pretty substantial validation of Ford's use of aluminum to construct the truck, as well as the additional strengthening that was done to the frame and structure to earn that rating.
This means that the lightweight F-150 is on par with the 2015 Silverado and Sierra and ahead of the Ram 1500, which earned four stars.
3rd Gear: Nissan Expands Takata Recall
The Takata airbag recall is still a mess, and now Nissan is taking it on themselves to further extend the reach of the recall.
Nissan will be recalling an additional 45,000 2004 to 2006 Sentras in certain parts of the US in order to replace the passenger side airbags with ones that probably won't fire out shrapnel when they deploy.
Look for more recalls like this to come as NHTSA continues putting pressure on automakers and Takata to recall and fix these defective airbags.
4th Gear: Chinese SUVs Are Selling Well Because They're Cheap
We recently learned that the Chinese market loves SUVs. Chinese brands are the ones doing the best in the market. Why?
Because they cost less than the competition.
Basically, Chinese automakers have flooded the market with SUVs that are comparable to competitors from Japan, but priced them far lower. Like half the price. The average price of an SUV from a Chinese automaker is 82,900 yuan with a foreign one going for 167,300 yuan. That's a big price discrepancy.
If you can have two cars for the price of one, why buy the expensive one? This is one of the first times that Chinese automakers have beat out their foreign competition in any segment, so expect even more SUVs to hit the market soon.
5th Gear: VW's Ignition Switch Recall Is Really Chrysler's Ignition Switch Recall
The VW Routan was previously recalled for an ignition switch issue, and now that recall has been extended. Of course, the Routan is based on the Dodge Caravan, which had the same issue and was recalled.
The extension of the recall adds an additional 20,676 minivans from 2009 and 2010 to be fixed for a key that can inadvertently move from the 'run' position.
Reverse
The Ford Mustang, a two-seat, mid-engine sports car, is officially unveiled by Henry Ford II at the World's Fair in Flushing Meadows, New York, on April 17, 1964. That same day, the new car also debuted in Ford showrooms across America and almost 22,000 Mustangs were immediately snapped up by buyers. Named for a World War II fighter plane, the Mustang was the first of a type of vehicle that came to be known as a "pony car." Ford sold more than 400,000 Mustangs within its first year of production, far exceeding sales expectations.
[History]
Neutral
Now that Winterkorn appears safe, what does this mean for Piech? How much longer does he have at VW? Is his power diminished?