This is the Morning Shift, our one-stop daily roundup of all the auto news that's actually important — all in one place at 9:00 AM. Or, you could spend all day waiting for other sites to parcel it out to you one story at a time. Isn't your time more important?
---
1st Gear: Kyle Busch Apologizes For Trashing Toyota Engines
The Sporting News reports that racing bad boy Kyle Busch has issued an apology to Toyota and its motorsports division, Toyota Racing Development, for complaining about Toyota engines on his in-car radio after Sunday's Sprint Cup Series race at Dover International Speedway. Busch had led for 302 laps but had to go into the pit with 10 laps remaining, because he did not have enough gas to make it to the finish. After he took the checkered flag, Busch got on his radio and said: "Thank you TRD. (Expletive) us out of another one. Piece of (expletive) (expletive," according to the Sporting News. However, Busch's crew chief said the team decided to focus on horsepower rather than fuel economy, and tuned the engine before the race to reflect that. " "I made some remarks out of frustration on my radio at the end of last weekend's race in Dover that were very misguided," Busch said in a joint statement released by Joe Gibbs Racing and Toyota. "I owe my friends at Toyota and TRD an apology." He went on, "We have a great partnership with TRD and they built me a motor that helped me lead over 300 laps and nearly lap the field. It's just frustrating that the caution fell where it did and suddenly it became a fuel-mileage race and we were set up for maximum horsepower." Busch has had engine problems in three races this summer, and has won just one race.
---
G/O Media may get a commission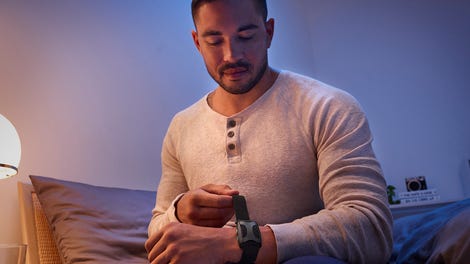 2nd Gear: VW's Beigekrieg Slows As It Cuts Forecast
Handelsblatt says Volkswagen has cut its 2012 European sales target by up to 140,000 vehicles. It quotes the head of VW's works council as saying the company is expecting 2012 sales to be up over 2011, but by less than was originally planned. (Reuters has a translation here.) Handelsblatt also says VW has cut its worldwide production forecast. It had thought it could build 9.7 million vehicles this year, but now expects to build 9.4 million. VW is expected push past General Motors to rank as the world's second-biggest carmaker this year, and it wants to be selling 10 million vehicles a year by 2018. VW startled European investors last month when it said it did not expect the car business there to pick up for one to two more years. But company officials say they're pleased with orders for the new Golf.
---
3rd Gear: Mechanic Wrecked An Engine By Gluing It Back Together
Courthouse News says a Fort Worth, Texas soldier and single mother is suing a mechanic because the mechanic wrecked her engine by using glue to put the pieces back together. April Williams had taken her 2009 Audi A4 into a shop because the check engine light came on. When she went back to retrieve her son's car seat, she noticed pieces of the engine lying on the floor in the back seat. She asked a mechanic if he would be able to reassemble the engine. According to the lawsuit, "When Williams returned four days later to pick up her vehicle, however, the Audi allegedly struggled to start. After the third attempt, Williams says she "noticed that the vehicle demonstrated a severe knocking noise from the engine and acted very sluggish." She took the car to an Audi dealership who discovered a series of problems, including "using an adhesive to simply glue the engine parts together instead of properly fastening the engine," the complaint says. The shop owner refused to refund her money, and Williams had to take out a loan to have the car properly repaired.
---
4th Gear: In Wixom, Mich, Bring On Your Wrecking Ball
The Detroit News reports the wrecking ball has arrived at Ford's former luxury car plant in Wixom, Mich., five years after the factory closed. (Yes, it's really been that long.) Ford has tried for years to sell portions of the site near Interstate 96 and Wixom Road. But the 4 million-square-foot plant, which built vehicles like the Lincoln Town Car and the Ford Thunderbird, hasn't found any buyers that could seal a deal, the News said. In December, Ford received approval for $20 million in state tax credits to redevelop the site. It's tearing down 1 million square feet of the Wixom plant on the southeast corner of the property. Ford does not have a firm timeline for when the remaining 3 million square feet will come down. Menard's, the home improvement chain, has expressed an interest in a piece of the site.
---
5th Gear: Everything Is Bigger In Texas... But The Pits
There's so-far-unsubstantiated chatter online that the the Circuit of the Americas built the pits too small. Here are two tweets from SPEED F1 Pit Reporter Will Buxton. In one he says "Oh dear. All appears not to be well at COTA. Garages haven't been built to spec and are far too small. Teams meeting Charlie to discuss." Followed by "Health and safety won't allow them to work in the garages. Bernie won't allow them to work under tarpaulin. One royal screw up brewing." Followed by a photo of himself with a giant beer. Interpret that as you will. A spokesperson for the Circuit of the Americas was unaware of the issue.
---
Reverse: Enzo Ferrari Makes His Racing Debut
On this day in 1919, Enzo Ferrari entered his first race in Italy, a hill climb in Parma. He finished fourth, and a legendary automotive career began. Not a racing career — Ferrari won just 13 of his 47 races. He retired in the 1920s, and began building cars for Alfa Romeo. But this wasn't a match made in heaven. It took Ferrari until 1947 to seriously turn out his own cars. Then, he hit on the formula that made Ferraris what they continue to be: ruthless, and powerful. [History]
Neutral
In keeping with our new discussion system, here's a place for you to own the floor. We're asking each day what you think about an issue that comes up in TMS.
Today, for you racing fans, who's to blame in the Kyle Busch situation? Did he talk out of turn, or did he have a right to be upset over his crew's decision? Does he just need to grow up a little or is racing an emotional business? Remember there's no right answer or wrong answer. It's Neutral.
Show us your tips!
Got tips for our editors? Want to anonymously dish some dirt on a competitor? Know something about a secret car? Email us at tips@jalopnik.com.
Lost in our new layout?
Click here for the Opposite Lock or Tips forums. Want a more "blog-like" look? Click the button up top next to "Top Stories."
Get more Jalopnik!
Want even more Jalopnik? Want to know which of your friends read us? "Like" us on Facebook, follow us on Twitter, and subscribe to our newsletter.