Gay car shoppers are most buy-curious about the Volkswagen Rabbit, according to the quarterly survey of most-researched new vehicles on Gaywheels.com. In fact, VW/Audi products make up 60% of the top five searches.
According to Gaywheels.com founder Joe LaMurgalia, Gay Men tend to look for stylish brands while Lesbians are more interested in fuel economy. This may explain why the efficient and stylish Rabbit tops the list. The one stand-out vehicle on the list is the Maserati Quattroporte, which is larger and more expensive than anything on the list by a wide margain.

VW Rabbit Protects Its Burrow, Volvo C30 Moves Up to Third Among Gaywheels Most Researched Vehicles

Top 10 Most-Researched Vehicles for 1st Quarter 2009

River Edge, NJ – Gays and lesbians continue to do their homework when it comes to buying cars and the Volkswagen Rabbit and Eos remain at the top of their list when searching on Gaywheels.com, the sole source of information specifically targeted to and about lesbian, gay, bisexual and transgender (LGBT) car-shoppers. Today, Gaywheels.com announced its list of the Top 10 Most-Researched Vehicles during the first quarter of 2009:
Gaywheels.com Top 10 Most-Researched Vehicles -1st Quarter 2009

"The latest Top 10 Most Researched list supports the results of our recent LGBT Auto Owner's survey," said Gaywheels.com founder Joe LaMuraglia. "Volkswagen and Audi are two brands that are over-represented by Gay Men in the study and those brands represent 40% of the Top 10 list."
Other brand positions further supported the recent survey results; the Saab 9-3 has consistently been on the most-researched list and that brand is the most over-indexed for both Gay Men and Lesbians.

"All the vehicles on the most-researched list are expressive, stylish vehicles and with the sole exception of the Maserati GranTurismo, all are fuel efficient and come from gay-friendly manufacturers," added LaMuraglia. "This is also in line with the purchase reasons from the study. The top purchase reason for Gay Men is styling and for Lesbians is fuel economy."

The Top 10 Most Researched list is based on website statistics gathered from January 1, 2009 – March 31, 2009 from Gaywheels.com's New Car section. Gaywheels.com publishes its Most-Researched list quarterly.
G/O Media may get a commission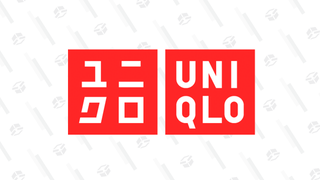 Year-round basics
Uniqlo Summer Sale
Let this be a warning to you Michael Phelps, do not pick up Miss California in an A3.