This is the Morning Shift, our one-stop daily roundup of all the auto news that's actually important — all in one place at 9:00 AM. Or, you could spend all day waiting for other sites to parcel it out to you one story at a time. Isn't your time more important?
---
1st Gear: Marchionne to VW: You're Not Getting Alfa

G/O Media may get a commission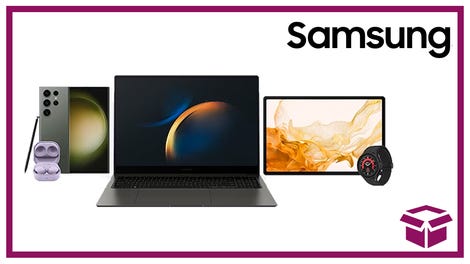 24 hour deals
Discover Samsung - Daily Deal
Deutsche Press reports Sergio Marchionne has sent a stern message to Volkswagen, which has made rumblings that it's interested in buying Alfa Romeo. "Alfa Romeo is not for sale," Marchionne said on the sidelines of an industrialists' meeting in Turin, where Fiat has its headquarters.
In a message addressed to Volkswagen chairman Ferdinand Piech, Marchionne added: "Leave it and go somewhere else." The Italian newspaper Corriere della Serahas suggested that Fiat could solve its problems by selling Alfa and one of its Italian plants to its German rival. But Marchionne responded that "counting on foreigners to act as Italy's saviors is the greatest idiocy I have heard in my life," according to Deutsche Press.
Marchionne also wasn't too happy with industrialist Diego Della Valle, who owns the luxury footwear company J.P. Tod's, for suggesting that Fiat was suffering from poor sales because it had failed to invest in new models. "What he invests on research and development in a year is not enough for us to even make part of a mudguard. He should stop bugging us," Marchionne said.
---
2nd Gear: VW Starts Building The Porsche Boxster
Meanwhile in Beigekriegland, Automotive News (reg. required) reports that VW has begun building the Porsche Boxter in its former Karmann plant in Osnabrueck in northern Germany. VW took full control of Porsche last month, and has already begun counting Porsche sales in its corporate total. The Boxster was previously built for VW by Valmet Automotive of Finland. Porsche was supposed to move the Boxster to Magna Steyr's plant in Graz, Austria this year, but it canceled the contract after VW bought Porsche. Porsche doesn't have the capacity to build more Boxsters in Zuffenhausen, Germany, where it builds it on the same line as the 911. The Osnabrueck plant also produces the VW Golf, and plant is already building parts for the Boxster.
---
3rd Gear: You Can Pay $36,000 Plus For A Fusion
Torque News says Ford has released the official prices for the 2013 Fusion, and the most expensive hybrid version will set you back $36,010. That's $896 more than a Camry hybrid. But Ford is touting Fusion's better-than-Camry fuel economy, which is 47 mpg in city and highway, versus 40 mpg city/38 mpg highway for the Toyota hybrid. Plus, you're getting a car endorsed by Ryan Seacrest, and that's worth something, right? At the other end of the scale, the entry level Fusion starts at $22,495. For that, you get a six-speed automatic transmission and front wheel drive. There are lots of versions in between starter and hybrid.
---
4th Gear: GM Opens China's Biggest Proving Ground
Lots of Jalops probably know about General Motors' Milford, Mich. proving ground, but now GM has opened the biggest proving ground in China. It's a $253 million facility that GM is sharing with its Chinese partner, SAIC, Shanghai GM, and the Pan Asia Technical Automotive Center, and it's about 130 miles from Shanghai. GM and PATAC will run the place. It has 37 miles of test roads, and the auto companies can conduct 67 different kinds of tests. It can test 140 vehicles at the same time. There are eight kinds of testing facilities, including an oval track, a long straight away, a riding and handling loop, and test areas for noise, corrosion and hills. GM expects to conduct 12.4 million miles worth of testing there. Basically, the track means GM can test vehicles it plans to sell in China right there, and it also can take what it learns in the Chinese market and apply it to its cars sooner than it might be able to back in the U.S. or Europe.
---
Reverse: A Flying Lesson Gone Terribly Wrong
On this day in 1978, a flying instructor and his student in a Cessna collided with a Pacific Southwest Airlines jet over San Diego. The planes nose-dived straight into San Diego's North Park neighborhood, destroying 22 homes and killing seven people on the ground. All 144 people on the 727 were killed, as well as both of the Cessna's pilots. [History]
Neutral
In keeping with our new discussion system, here's a place for you to own the floor. We're asking each day what you think about an issue that comes up in TMS.
Today, does it matter if VW builds the Porsche Boxter for Porsche? Are we long past the age when a brand needed to build its own vehicles? Or would you rather have a Porsche built alongside other Porsches? Remember there's no right answer or wrong answer. It's Neutral.
Show us your tips!
Got tips for our editors? Want to anonymously dish some dirt on a competitor? Know something about a secret car? Email us at tips@jalopnik.com.
Lost in our new layout?
Click here for the Opposite Lock or Tips forums. Want a more "blog-like" look? Click the button up top next to "Top Stories."
Get more Jalopnik!
Want even more Jalopnik? Want to know which of your friends read us? "Like" us on Facebook, follow us on Twitter, and subscribe to our newsletter.