President Donald Trump's trade war with China is goofing up production plans for practically every automaker at this point, a list that now includes Volvo, which has canceled plans to export S60 sedans made in the U.S. to China, reports Bloomberg.
The 2019 Volvo S60 represented something of a bet for the Swedish automaker, as we noted before, with the sedan being its first American-made car at its new $1.1 billion plant near Charleston, South Carolina.
Now, thanks to the prolonged trade dust-up with China, it's planning to stop exports to China from the South Carolina plant, just months after production began, according to Bloomberg. And that's not all:
Volvo also will stop importing XC60 sport utility vehicles from China and dramatically reduce shipments of S90 sedans from that country to the U.S.

Volvo will pivot to mostly exporting S60s from its factory near Charleston, South Carolina, to focus mostly on supplying the American market, according to Anders Gustafsson, the president of the carmaker's U.S. unit.
G/O Media may get a commission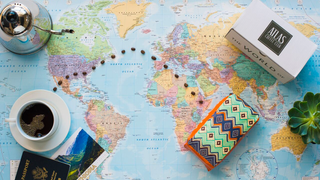 First Bag Free
Atlas Coffee Club - Free Coffee
Explore global coffee
With each bag, Atlas includes details on the coffee's tasting notes and a postcard about the region and its coffee history. And when you subscribe, you have options to tailor frequency, grind size, and roast preference of your beans, so you'll always be brewing the perfect cup.
Gustaffson kindly told Bloomberg that, "We'll go at this change not with a smile, but we know what we need to do." And that means abruptly scuttle production plans just as production got underway. What a deal.
Bloomberg says that Volvo still plans to import XC60 SUVs to the U.S. from Europe.