Following the introduction of Volvo's new electric trucks earlier this year, the automaker has gone a step further and chopped its autonomous truck concept down to the bare essentials with the new Volvo Vera.

Looking almost exactly like the evil autonomous trucker pods from 2017's Logan, the Volvo Vera is the company's latest look at what our autonomous shipping future could look like.
According to Volvo, the Vera is equipped with the same technology found in its 2018 electric trucks, which have up to 300 kWh in battery capacity with a reported max range of around 186 miles, and motors with a maximum power rating of nearly 500 horsepower. The pod doesn't really look very aerodynamic in the way it exposes the flat end of the trailer to wind, which may be a benefit of keeping a taller truck design, but there's no mention about aero just yet.
The Vera concept is intended to fit into the current logistics industry and to transport goods on repetitive routes over relatively short distances between fixed predetermined hubs. This means it should work on existing trailers, road networks and should be easy to integrate into existing operations, but in extremely limited scenarios.

G/O Media may get a commission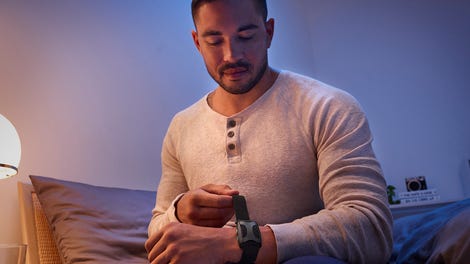 The autonomous truck pod thing would be linked to a cloud service and monitored by a transport control center, which would be able to measure battery capacity, service requirements, what its carrying, its location, and other important stuff on the fly.
If it all works out, Volvo claims an autonomous trucking system using Vera would ideally be more efficient and able to cut down on the amount of excess stock companies need to keep around. But only if you're on the system's predetermined route.

It's an interesting concept, as many other prospective autonomous trucking concepts, like from Nikola or Tesla, are building trucks that would still employ a driver to keep an eye on things.
Right now, Vera is all pie in the sky and Volvo didn't set a solid date for implementing the technology. I would imagine there are still a lot of legislative and logistical issue to sort out with something like this.
I'll also never forget the killer truck pods from Logan, and there's nothing Volvo or anyone else can do about that.