While this isn't the biggest surprise given Volvo's gradual pull-out from racing, it still makes us sad. Volvo's Polestar made it official today that they would not be renewing their contract with Australian Supercars once this season is over. The team, however, is looking to keep racing the Volvo without them.

Polestar is the Volvo Car Group company responsible for more møøsepøwer, and as such, they had a contract with the Garry Rogers Motorsport team in V8 Supercars. The team has done decently well, with seven victories, 17 podium finishes, and 17 pole positions. Driver Scott McLaughlin currently sits second in the Supercars Drivers' Championship.

Niels Möller, Chief Operating Officer of Polestar, explained in a company press release that a refocusing on Polestar's business side led to the decision not to renew the contract:

We have enjoyed a good cooperation with Garry Rogers Motorsport and the championship organizers, but our strategy and business objectives requires us now to focus our attention to other technologies and championships in the near future.

In light of the news, Garry Rogers Motorsport told Fox Sports that they're looking to continue racing a Volvo next year anyway, similar to how several former Ford-backed teams kept racing Fords after Ford pulled out of V8 Supercars.

G/O Media may get a commission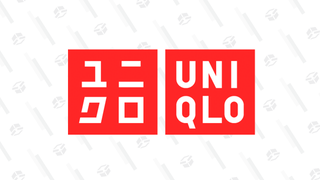 Year-round basics
Uniqlo Summer Sale
Garry Rogers Motorsport Director Barry Rodgers explained to Fox Sports that this news doesn't really change much, as they have largely dropped their involvement with Polestar anyway:

Polestar advised us at the start of this season that their involvement in V8 Supercars had ceased.

If you look at the rear wing of our car; last year it said Volvo Polestar Racing, this year it says Volvo Cyan Racing. If you look at our trucks, last year it said Volvo Polestar Racing, this year we have Volvo Dealer Team on it.

So the Polestar connection ceased, as far as GRM is concerned, at the start of the 2016 season.

In day to day business, it really doesn't effect what we do. Nothing changes from our end.
Thus, Garry Rogers Motorsport is currently focused on continuing their relationship with Volvo Cars Australia, who has been very supportive of the successful supercar team. However, Rogers admits that VCA still has to answer to Volvo's Swedish overlords. If those Swedish overlords want to pull entirely out of racing, they could be hosed.

This news comes on the heels of the V8 Supercars championship officially dropping "V8" from its name ahead of a raft of series changes that make the iconic V8 engines optional for 2017. This is the second time the championship has changed its name, as Touring Car Times notes that it was called the Australian Touring Car Championship until 1997.

That regulation change brought rumors of something we oh-so-desperately wanted to see from Volvo again, however: a racing wagon. While there's still an outside chance that Garry Rogers Motorsport could surprise us with the best Supecar ever, it's certainly looking less likely now.