When Volkswagen copped to cheating on diesel emissions way back in September, few people expected the mess to drag on for 10 months after that. But here we are approaching July, and at last, Volkswagen's settlement with regulators should be made public tomorrow. As for how the cheating diesel cars will be fixed, well, that could be another story.
Tomorrow is the deadline for when VW must give the U.S. District Court in San Francisco the proposed final settlement aimed at remedying the diesel cheating scandal, which affects some 482,000 cars equipped with 2.0-liter turbo diesel engines in the U.S. alone. Consumer Reports says that means the agreement between VW, the Environmental Protection Agency and other agencies, various class action lawsuits and owners should become public.
The total settlement could be as much as $10 billion, Bloomberg reported last week, which for owners should include buyback offers in addition to $1000 to $7000 in cash depending on the age and condition of vehicles.
G/O Media may get a commission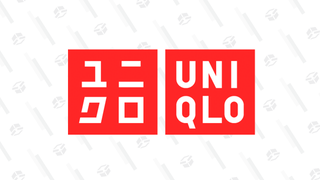 Year-round basics
Uniqlo Summer Sale
As for how the cars will be fixed exactly, Volkswagen and regulators are somehow still figuring that out. Via a source who spoke to Bloomberg:
About $6.5 billion will go to car owners and $3.5 billion to the U.S. government and California regulators, said the person, who asked not to be identified because the deal isn't public yet. Because the U.S. Environmental Protection Agency and the California Air Resources Board haven't approved VW's proposed fixes, the deal as of now includes an option for car owners to request their vehicles be repaired, but there's no timetable for doing so or a guarantee there will be an approved fix, the person said.
The big question for Volkswagen diesel owners is how the "fix" will affect their cars' fuel economy and performance. If this report proves true tomorrow, those owners still won't know that for some time.
Furthermore, the story says that since VW only has the capacity to fix 5,000 cars a week, it could take years before all 482,000 vehicles are repaired.
Make no mistake that while this settlement agreement is finally progress in the never-ending saga that is Dieselgate, the scandal is far from over for VW and its customers. The automaker could still face additional fines from state and federal regulators, and it's up against lawsuits from across the globe, pissed off shareholders, and profits and executive ranks in turmoil since the scandal broke.
We'll see what happens tomorrow.