The Volkswagen Touareg is sort of of an "also ran" in the surprisingly driver-oriented European luxury SUV market. But that also means it could secretly be a great deal. If you're in the market, we've rounded up some key things to think about in our Buyer's Guide.
The Touareg has some solid staples of a great car: Good build quality, big options list and an engaging driving experience. It's also a lot less flashy than pretty much any other European make in this segment. Of course, the Volkswagen brand is pretty battered now in the wake of the company's diesel emissions scandal. But if you chose to get over that or ignore it, VW still has some pretty fine-riding machines.
For those in need of a little extra space and ride height, the Touareg you can still buy is pretty appealing.
What's New About The 2016 Volkswagen Touareg

G/O Media may get a commission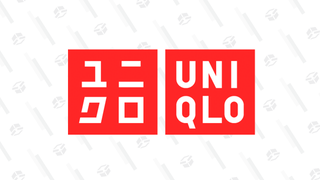 Year-round basics
Uniqlo Summer Sale
The second Generation Volkswagen Touareg made its world debut at the 2010 Geneva Motor Show, and brought with it an all-new longer and wider platform, new styling inside and out, a new single-speed four-wheel drive system and an eight-speed automatic transmission.
The new platform dropped about 400 pounds from the previous generation and offered more interior space for its five occupants. The new Touareg was released as a 225 horsepower 3.0-liter diesel, a 280 horsepower 3.6-liter V6 and as a 380 horsepower 3.0-liter hybrid.
The following two years, the Touareg saw only minor updates, with the diesel getting a power bump to 240 in 2013. In 2014, Volkswagen added an R-Line trim to the Touareg, which built on the Lux trim, adding a "sporty" suspension, fancy wheels and unique interior and exterior trim. In addition, 2014 saw a "Touareg X" limited edition model, which was basically a TDI Lux with unique interior and exterior design touches. A hands-free liftgate and 360 degree camera round out the newness for 2014.
Volkswagen refreshed the Touareg in 2015 with new styling for both front and rear fascias, a revised interior and new driver assist features like adaptive cruise control, Lane Assist, Side Assist, Front Assist and Automatic Post-Collision Braking.
This year's 2016 model sees a significant price drop of about two grand over the previous model year as well as the deletion of the hybrid option. The diesel 3.0-liter TDI is now under a stop-sale and is no longer available for purchase.
Which One We'd Buy
The Volkswagen Touareg comes in four main trims: Sport, Sport w/Technology, Lux and Executive. The latter three trims used to be available with a diesel, but now only the 3.6-liter remains.
Steering for all Touaregs is hydraulic and suspension is an upper and lower control-arm design up front and a multilink setup in the back. Brakes are vented 13-inch discs on all four corners.
In terms of pure dollar-to-driving experience, the $43,000 base-model Sport is hard to beat in the European luxury SUV segment. That will buy you a vehicle that feels safe, well built, and it won't make you stab yourself to death with a drive-thru utensil out of misery in traffic. AWD is standard, along with fake leather and a decent-sized infotainment screen but it's not fitted with navigation. Heck, you don't even get keyless entry as standard at that price.
The the mid-level Technology package has some nice toys like a backup camera and navigation, but if you're looking at that you should really move up to the much-nicer Lux model.
At a $10,000 premium over base, the Lux is big commitment but it bestows spectacular seat materials and colors, plus that super sweet panoramic sunroof. Lux also features autonomous emergency braking, great for those times you want to drive with your eyes closed. The $60,000 Executive version doesn't seem to offer much more than a blazing stereo system, which is tough to justify dropping $6,000 on.
So base model or Lux are the way to go, especially if you can find good deals.
[Build Your Own Volkswagen Touareg]
Important Facts At A Glance:
MSRP: $42,705-$60,185 Top Speed: 120 MPH (estimated)
Acceleration: ~7.5s to 60 [3.6L estimated]
MPG: 17 city / 23 hwy / 19 combined [3.6L]
Engines: 3.6L V6, 3.0L Turbodiesel
Max Horsepower/Torque: 280 hp/266 lb-ft

Max Advertised Towing Capacity: 7,716 pounds
Curb Weight: 4,696- 4,919 IIHS Safety Rating: Not Fully Tested
Transmissions: 8-Speed Automatic
Drivetrain Layout: Front Engine, RWD/4WD
Photo credit: Volkswagen