Good morning! Welcome to The Morning Shift, your roundup of the auto news you crave, all in one place every weekday morning. Here are the important stories you need to know.
1st Gear: Demand Located
Yeah, yeah, Volkswagen is still paying for that diesel scandal. But at the same time, it can't be consumed by Dieselgate, it has to keep the lights on. Turns out, the way to do that includes electric trucks and buses.
As mounting numbers of cities express concern over air quality, Volkswagen's Truck & Bus division said that it will invest 1.4 billion euros ($1.7 billion) in new technologies like "electric drivetrains, autonomous systems and cloud-based software," according to Bloomberg.
From the story:

A battery-powered VW truck, dubbed e-Delivery, will roll off assembly lines in Brazil in 2020, while the German manufacturer's MAN and Scania nameplates will both deliver wholly electric buses next year to European cities, adding to bio-diesel, hybrid systems and natural-gas line-ups.
G/O Media may get a commission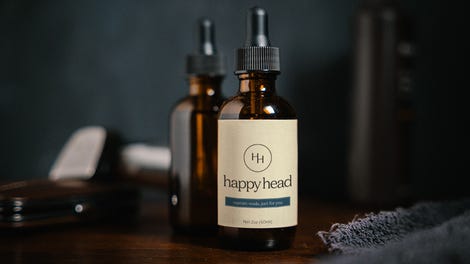 This would mean that VW would compete with Daimler and Tesla over the next generation of trucking. In particular, it seems to be pushing for autonomous trucks:
VW Truck & Bus's autonomous-driving technology is focused on closed environments, like snow plows at airports or transport shuttles on set routes in parking lots or factories. VW plans to be ready for commercial production of the models within two years. Engineers are already working with customers to refine technology and gain experience.

"The autonomous Scania mining truck standing outside of this building is ready to be shipped to the first customer overseas after this event," Andreas Renschler, head of the unit said. "This truck is not a vision. It's real stuff, here and now."
Exciting times for trucks and buses!
2nd Gear: Future Minis Could Be Built In China
Current Minis are built in plants in the UK and Austria, but that could change if talks between BMW AG and China's Great Wall Motor Co. are compelling enough for the British automaker to shift production to China.
Citing unnamed sources, Bloomberg reports that talks of moving Mini production are happening. From the story:
BMW AG is working on a deal that would bring manufacturing of the iconic Mini brand outside Europe for the first time, according to people with knowledge of the plan.

The German company is discussing a possible outsourcing agreement with China's Great Wall Motor Co. to produce the small car for export, said the people, asking not to be identified as the deliberations are private.
Mini is planning on creating an electric model soon. China just said recently that, beginning in 2019, most carmakers have to sell a minimum of new-energy cars. When you put those two together, it doesn't sound crazy that BMW at least might source electric Mini production to China.
3rd Gear: Driverless Cars On California Roads Next Year
Last March, we reported that California, not wanting to be left behind on the great driverless car race, proposed a new set of regulations that would allow a driverless car operate on California roads. The regulations would go into effect in the fall.
Well, it's fall now and the regulations have officially been passed. You'll start seeing autonomous testing on public roads by next year, according to The Verge. From the story:
The California Department of Motor Vehicles will allow autonomous cars without steering wheels, foot pedals, mirrors, and human drivers behind the wheel to be tested on its roads starting next year. The department released its revised regulations today governing the safe deployment of autonomous vehicles on public roads. After a 15-day public comment period, those rules will be submitted to the state government, which will then begin enforcing them sometime in the middle of 2018.

... new provisions requiring manufacturers to notify local governments when they plan on testing autonomous vehicles in their cities or towns. The DMV is also issuing a new template for manufacturers to report the number of times the vehicle forced the human driver to take control because it couldn't safely navigate the conditions on the road. And operators will be required to report to the state when some technological upgrades are made, such as a change in the level of automation.
So, it's obviously not going to be a free-for-all. It seems like the government is going to keep a very close eye on who is testing on. In regards to testing autonomous trucks, The Verge reports that the state still considers them a different class of autonomous vehicle and that a different process is necessary in order to test vehicles over 10,000 pounds.
Who's ready to see some autonomous car testing?
4th Gear: France Says One Thing, Paris Says Another
We learned back in July that France plans on banning the sale of gas and diesel cars by 2040 in a move to combat air pollution. In Paris, where the air pollution is particularly bad, 2040 does seem to be soon enough.
Today, Paris City Hall said that it's looking to ban all gas and diesel cars from the city by 2030, according to Reuters. From the story:
The move marks an acceleration in plans to wean the country off gas-guzzlers and switch to electric vehicles in a city often obliged to impose temporary bans due to surges in particle pollution in the air.

Paris City Hall said in a statement France had already set a target date of 2040 for an end to cars dependent on fossil fuels and that this required speedier phase-outs in large cities.

"This is about planning for the long term with a strategy that will reduce greenhouse gases," said Christophe Najdovski, an official responsible for transport policy at the office of Mayor Anne Hidalgo.

"Transport is one of the main greenhouse gas producers...so we are planning an exit from combustion engine vehicles, or fossil-energy vehicles, by 2030," he told France Info radio.
I don't imagine this will be terrible for Parisians, as most already don't own cars in the city and instead use the extensive public transportation system or bicycles.
5th Gear: Oxford, Too
Speaking of European cities looking to improve air quality by banning cars, Oxford has revealed similar plans as well.
The word comes from Reuters, which reports:
Whilst London is rolling out an "ultra low emission zone", which will see the most gas-guzzling vehicles pay daily charges to enter the city centre from 2020, Oxford's "Zero Emission Zone" will ban emitting vehicles from entering part of the city centre from that date.

In the first stage of its plans from 2020, taxis, cars, light commercial vehicles and buses which are non zero-emission, will be banned from six streets in the city centre, including near the world-famous Oxford Union debating society.

The zone will be gradually widened to include more streets and further vehicle types until 2035 when all emitting vehicles, including lorries, will be banned from the centre.
Yet, if you have an electric car, the city will introduce reduced parking fees for you. So that's an incentive!
Reverse: RIP Tom Mix
Neutral: Do you think Volkswagen will ever live down Dieselgate? Or is that something it's just going to carry around with it until the end of time?