Volkswagen, eager to get away from anything with any emissions whatsoever, has released a teaser image of a new all-electric concept car they plan to show at the upcoming Paris Motor Show. They're calling it an "iconic design study," which is carmaker-talk for "the production car won't look nearly as cool."

Here's what VW has to say about the car:
This one-of-a-kind concept car signals the Volkswagen brand's entry into a new era: because the vehicle is as revolutionary as the Beetle was seven decades ago before it evolved into the world's best-selling car of the century. The concept car has the potential to make history with its completely new vehicle concept. The production vehicle which follows will be the first Volkswagen to hit the market based on the new modular electrification kit (MEB).
We mostly just get to see some lighting design treatments in these teaser shots, and they show that VW's stylists have been playing with a sort of dot-matrix approach to the lighting design. Are those animated 8-bit eyes in there? Maybe someone got an Arduino game kit for their birthday?
I do like the matrix-look, but we all know those headlights will never pass current regulations. Still, maybe if the DRLs are done this way? And incorporated some little animated elements? That could be cool.
G/O Media may get a commission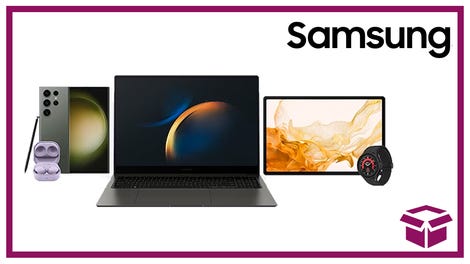 24 hour deals
Discover Samsung - Daily Deal
It's suggested that a car based on this concept would get to market about 2020, which is ballpark when they're planning to release whatever the Budd-E becomes, maybe a bit later.

VW says they're shooting for a range of 250-300 miles, which I'd argue they have no choice but to hit to be competitive with the Bolt and Tesla Model 3, though this is a more modest number than the bonkers 373 miles VW says they're shooting for with the Budd-E.
The concept car is about the size of a Golf, with the interior space of a Passat, according to what VW brand CEO Herbert Deiss told a German magazine. I'm going to start a rumor that the glove box will be the size of the original Beetle's trunk, too. Because why not?
I'm not sure what these roof circles are. Charging indicators? Terminals for an overhead recharging system? Fuel cap for the secret cheat-tank of Diesel? Oh, wait, VW doesn't do that shit anymore.
It's clear Volkswagen has to pull some pretty dramatic no-emissions tricks to get everyone forgetting about the Dieselgate mess, so maybe this will work out for them.
These initial teasers suggest a pretty cool looking design; I'm curious to see the whole thing next month.