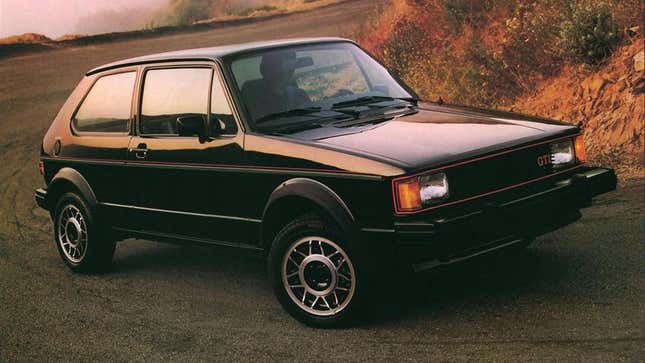 The VW Rabbit introduced the brand's small water-cooled hatchbacks to U.S. buyers nearly 50 years ago now. It didn't last long, VW pretty quickly realized that the name Golf would work in America too. VW has revived the Rabbit name before, rebadging the Golf for a minute in the 2006 before pulling it again to stick with Golf back in 2009.Now Electrek reports that VW could bring back the name for an EV.
In a teaser posted to Linkedin —of all places — VW's CEO of passenger cars Thomas Schäfer posted a teaser with the caption "At Volkswagen, we love the rabbit. The countdown is on! Stay Tuned."

Electrek points out that this teaser lines up with recent speculation that has been making the rounds in German-language auto publications like Automobilwoche and Drehmoment. Speculation is that as VW is transitioning to an all-EV lineup, the brand plans to introduce a Rabbit EV or E-Rabbit. But this Rabbit could just as well be a concept previewing…something. Whatever it is, we'll have to wait what looks to be a few more days to find out.