Earlier this year we brought you the story of the world's greatest license plate, which was approved by the Virginia DMV and then harshly revoked. Looks like someone's outwitted the DMV and sneaked a slightly modified version of the famous "EAT THE" Kids First vanity license plate past the state censors.
The Commonwealth of Virginia has ludicrously cheap and plentiful vanity plates. I just moved to the Commonwealth and got myself one (it has a freaking bear on it) for just $10. A few years ago, Garth Yeaman saw the "KIDS FIRST" license plate and immediately thought to snag the vanity letters "EAT THE" to create the message "EAT THE KIDS FIRST."
It's an easy joke punctuated by what look like bloody child-sized hand prints on the plate. Unfortunately, the DMV didn't find it as funny as the rest of us and hinted that Yeaman was some sort of deviant before revoking it.
Now it appears the license plate is back in slightly modified form. Reddit user "Runnnnnnnnnnn" spotted a Ford Mustang with the license plate EA7THE, the "7" replacing the "T."
G/O Media may get a commission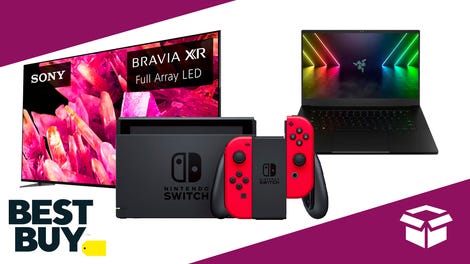 Three Day Sale!
Best Buy - 3-Day Sale
According to "Runnnnnnnn":
This was taken on Friday of Last week in Chesapeake. The other EATTHE was revoked, and now the same States DMV has allowed EA7THE.
It's quite a tribute to the world's greatest license plate, but we're thinking it's just a tribute given the original "EAT THE Kids First" plate holder now has "OHNO 5O" as his vanity plate.
Here's hoping the DMV doesn't read Jalopnik or Reddit.