Virgin Galactic's Space Ship Two, which was undergoing testing to be the first commercial tourism spacecraft, has crashed into the Mojave desert. One of its two pilots has died.
Virgin Galactic tweeted earlier today that Space Ship Two had been successfully released from the "White Knight Two" drop-plane and was under its own power, then mentioned the problem a few minutes after that. It has been reported that two parachutes were seen coming from the vehicle, six minutes after ignition.
UPDATE 1 [2:44 PM]: Here's a photo of the medical rescue chopper being loaded with a person:
G/O Media may get a commission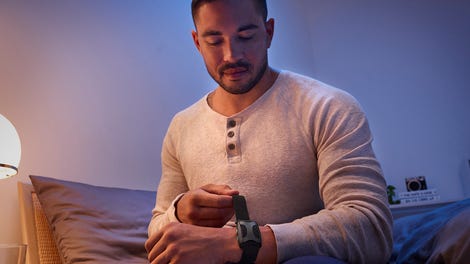 Photo: ABC23 Kero Bakersfield
UPDATE 14:4o EDT — Virgin Galactic has released a statement saying:
Virgin Galactic's partner Scaled Composites conducted a powered test flight of #SpaceShipTwo earlier today. During the test, the vehicle suffered a serious anomaly resulting in the loss of SpaceShipTwo. White Knight 2 landed safely. Our first concern is the status of the pilots, which is unknown at this time. We will work closely with relevant authorities to determine the cause of this accident and provide updates ASAP.
UPDATE 14:56EDT The AP is reporting via the California Highway Patrol, that one person aboard Space Ship Two has died:
UPDATE 18:22EDT: During the first press conference held after today's crash, authorities confirmed the death of one of the pilots and did not comment on the condition of the survivor, only saying he's being treated at a local hospital. Authorities aren't releasing the names of either pilot, although their families have been notified and they were both employed by Scaled Composites.
Kevin Mickey, the president of Scaled Composites, confirmed that SpaceShipTwo was using a new fuel blend that had been successfully tested on the ground. The engine design had been tested as well, and had successfully flown four flights in the past. Richard Branson is en route to Virgin Galactic's facility.
"Space is hard and today was a tough day," said George Whiteside, the company's chief executive. "And the future rests in many ways on hard days like this." - DL