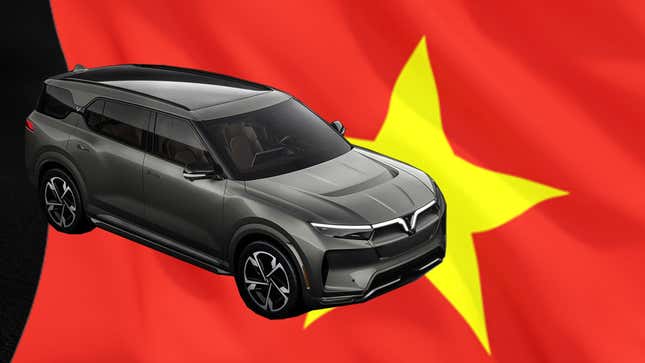 Well, well, well, if it isn't Vietnam coming back all these decades after that brief American incursion. To the long list of everyday products from the country that we in the U.S. currently have in our lives, we may soon be adding two new crossovers from VinFast, Vietnam's first homegrown automaker.
I Think You Should Leave Is Full Of Comedy About Cars
VinFast previously made waves for not only being Vietnam's first modern automaker, but for filling out its lineup with borrowed BMW drivetrains through Austrian manufacturer Magna Steyr. One of those Vietnamese BMW models was effectively a brand-new BMW X5 with a factory-installed 6.2-liter V8 from General Motors. Sounds like VinFast is serious about the fast stuff.
However, VinFast's new plans for introduction to the U.S. market unfortunately does not include brawny V8 engines, but decidedly the opposite. Both new models are crossover EVs, and the company claims it will be capable of delivering cars to American customers by the summer of next year.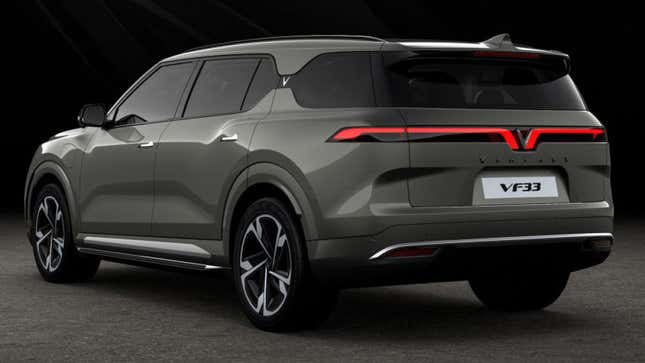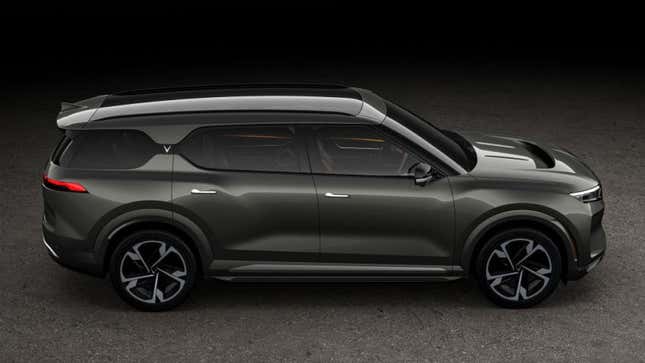 The company's first EV offering, the VF33, will be the bigger of the two and will compete against midsize crossovers — so something like a Ford Explorer. The drivetrain features a pair of 150-kilowatt (201-horsepower) electric motors, with one motor mounted to each axle. The motors are powered by a 106 kWh battery pack. VinFast claims internal testing revealed a range of up to 342 miles, though the U.S. Environmental Protection Agency estimate will likely differ.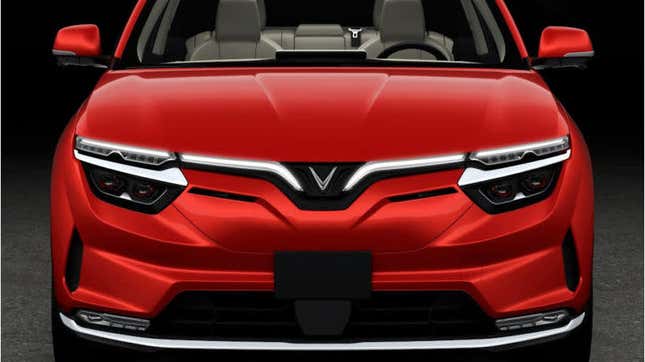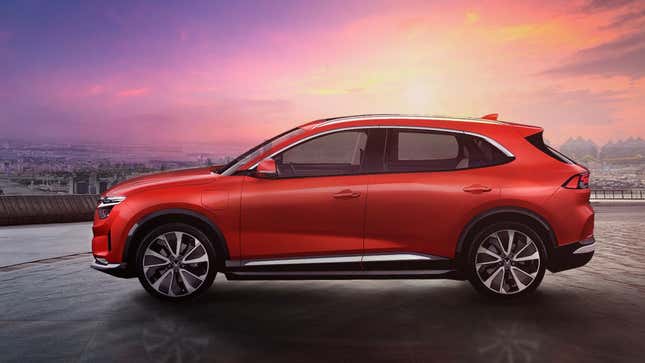 The second, smaller crossover is confusingly called the VF32, though it's visually distinct from its bigger sibling. The 32 is similar in size to the Tesla Model Y and Ford Mustang Mach-E electric crossovers and will be available with either one or two motors and a 90 kWh battery pack. No range estimate was announced.
Each vehicle will feature a 15.4-inch infotainment touchscreen inside, and VinFast claims a suite of driver-assistance hardware and software will be available. The bigger VF33 will also get a fancy glass-panel roof, too.
A third crossover, the VF31, was also revealed as the smallest of the bunch, but it will not be coming to the U.S. As for the two vehicles we are supposedly getting next year, VinFast says it's done the safety homework and there should be no problem fulfilling orders, according to the press release:
In terms of safety, all 3 models meet the world's highest safety standards such as NHTSA 5*, Euro NCAP 5* with automatic detection, warning and notification systems to medical centers when users have accident. The batteries are arranged under the floor of the car, with heat resistance from 400C to 800C to ensure absolute safety when driving. In addition, all vehicles have automatic updating software and detecting faults and contacting service stations, etc.

VinFast says it plans to begin accepting deposits for its new U.S. market EVs this November, though pricing has yet to be announced.