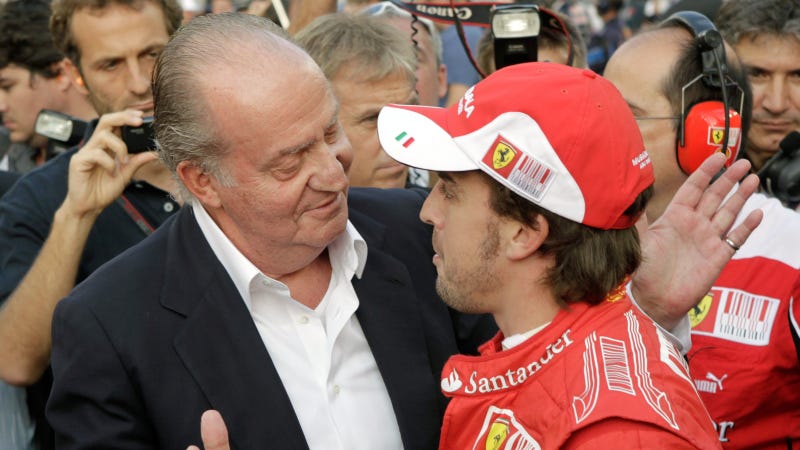 Former King of Spain Juan Carlos let it slip that Fernando Alonso is going to McLaren. When asked about the slip, Alonso said that the king is "always right." The worst-kept secret in F1 is out, amigos.
For some (probably contractual) reason, Alonso cannot confirm where he is going after the 2014 season. Longtime friend Juan Carlos, however, can.
"I'm here to support Fernando in his last race," King Juan Carlos said to ESPN. "He told me he is going to join McLaren and that he's very happy."
Fernando couldn't quite confirm the rumor, but can't contradict his homeland's former king, either.
"What the king says I cannot go against," explained Alonso to Planet F1. "The king is the king. He is always right."
Fernando Alonso and Ferrari both finished the 2014 season without a single win. Of his bittersweet last season with Ferrari, he had this to say, also to Planet F1:
You want to be on the podium at least. I knew it would be tough. It summarizes our season a little bit. It's mixed feelings leaving Ferrari. There are great people here.

It was a nice experience but I'm looking for better results than 10th. You will find out very soon where I will be driving - you are close!
Hopefully that all-new Honda F1 engine brings him the results he's looking for.
Photo credit: AP Images