Ever since The Doctor announced his departure from MotoGP at the end of this season, there has been a bunch of speculation about where his talents might end up. Much like the narrative of Mark Webber "retiring" from Formula One only to go on and win Le Mans and a WEC championship, the motorcycle world is treating this decision as a retirement from racing, when in fact Valentino could still have several years of stellar four-wheeled motorsport ahead of him. At the moment it looks like he could be headed to the recently-converted-to-GT3-spec DTM championship.
Rossi hasn't won a race since 2017, so it's not like he's leaving the sport at his motorcycle peak, anyhow. The younger guys just have better reaction times, and that's something that is infinitely more important on two wheels than it is in a car. Don't get me wrong, I think he still has a ton of talent to even be on the MotoGP grid these days, but maybe he'd be better served in a car, where you don't tip over or high side with a momentary mis-step. Fenders are far more forgiving.
According to a recent report from Italian language site moto.it Vale has been talking to former Ferrari F1 ace and current DTM boss Gerhard Berger about joining the series. Not only would his name bring a lot of eyeballs to the Euro-centric racing series, but it could be an opportunity to prove himself in a somewhat low-stakes environment. Sure DTM is insanely competitive at the moment, as are all GT3 championships, but it's not like this is an FIA World Championship or anything. If he doesn't excel immediately, it can be swept under the rug a bit.
During the press conference announcing his departure from MotoGP, Rossi had this to say: "I already said that I love to race with cars, just a little bit less than with a motorcycle. I think I will race with cars from next year. But now, is all in the process… not decided yet. I feel that I am a rider or a driver for life. So, I'll just change from motorcycle to cars. For sure, not at the same level. But you never race for fun. If you are a real rider or driver, you race to be strong and for the win; try to have a good result.

"At the moment I don't know which cars, I don't know which races. I've said that I want to race at the 24 Hours of Le Mans and have a lot of car racing around the world."
G/O Media may get a commission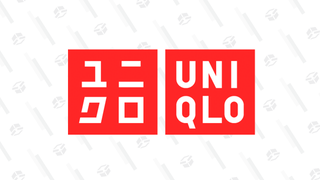 Year-round basics
Uniqlo Summer Sale
Rossi is no stranger to four-wheeled competition, either. Earlier this year his Ferrari team scored a GT3-class podium at the Gulf 12 Hours in Bahrain. He has also dabbled with rallying, making three separate World Rally Championship starts.
Several years ago, between 2006 and 2008, Rossi even tested a few then-modern Ferrari Formula One cars. At the height of his athleticism, he was within shouting distance of the contemporary drivers' pace. If he could do that with just a few sessions of testing under his belt, just imagine how good a driver he could have been with constant effort on four wheels. Sure he's a little older and a little worse for wear these days, but we might finally get an opportunity to see what he can do when he focusses on cars.