Welcome to Used Car Face Off, where we find two similar or similarly priced used cars and ask you which one you would buy. Choose wisely!
After more than 30 years, the GM J-Cars are still probably some of the least-loved machines on the road, despite the popularity. It bred such uninspired cars as the Chevrolet Cavalier, after all, the staple of government agencies and people who needed four wheels and a low monthly payment. Millions were sold, but few actually loved.
Besides the Cavalier, of course, there were versions from Buick, Oldsmobile, Pontiac and Cadillac. Since they're all still dirt cheap, maybe it's time to take a second look at some of the more, um, distinctive J-Car derivatives. Are they still terrible ideas, or terribly good for the money?
OK, I'm continuing the controversy by starting off with the Cimarron, by Cadillac. What hasn't changed is the laughable fact that GM really thought they could take on stuff like the BMW 3-series and Mercedes 190E with this thing. Early example, after all, stuck with the four-cylinder engines out of other Js that didn't even make 100 horsepower. Later cars, like this landau-equipped 1986 Cimarron had features like a 2.8-liter V6 and at least a vague sense Cadillac knew what it was dealing with.
G/O Media may get a commission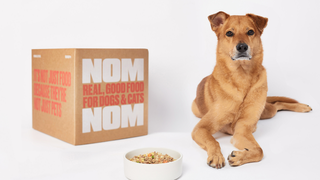 That 2.8-liter was good for 130 horsepower, making for slow process, but nothing slower than a four-cylinder 318i or 190E of the era. It probably hasn't stood the test of time as well as either of those cars, but at least it's something different. And definitely more efficient than a Seville of the same era.
The Cimarron does have most of the elegance and luxury of Cadillacs during the '80s, which isn't much besides plasti-wood and plastic-looking leather. But this 70,000-mile example could be yours for about 2 grand, which is a good deal on a cut-price cruiser. Even if it's a Cimarron.
If you're only using a J car for some kind of posing, might I suggest one that might come in handy for a parade. Something like this red-and-white '93 Pontiac Sunbird convertible just screams small town Christmas Parade and maybe you could make a few extra bucks.
Few convertibles in history have been nearly as good to drive as their fixed-roof counterparts, but the J convertibles definitely had a reputation for being one of the wiggliest on the road. That fact doesn't matter as much when they're cheap to buy and cheap to maintain, though. That's why this 60,000-mile, automatic and four-cylinder example may look like a timewarp from a Florida Avis lot, but could make sense if all you want is a sharp-looking convertible to use as a second car to cruise in.
Of course, $4,800 is a lot for a 20-year-old convertible with the power of a blender and the sex appeal of a bookcase, but it's a good buy compared to a lot of other convertibles of a similar era in this condition. And as far as these small car convertibles go, it's really not humiliating to be seen in. If you're in homecoming parade, maybe.
No matter how cheap, I don't think I could take the Cimarron, so I'd have the Sunbird here. It's not even the roof on the Caddy, I just think there should be a limit on what size of a car you can put a massive shiny grille on.