Welcome to Used Car Face Off, where we find two similar or similarly priced used cars and ask you which one you would buy. Choose wisely!
Forget the doom and gloom in the city of lights this year, Paris should be more than superminis and Renault hatchbacks with funny faces. Back in the '70s, some extremely pretty sports cars were first shown in Paris and unveiled with a lot of fanfare.
This is a Ferrari 400i, and its initial incarnation — the 400 — was the star of the 1976 Paris show. And why wouldn't it be? Think of the 400 and later 412 models as the forerunner to the Ferrari FF, minus the cool shooting brake body. These are GT cars with glorious V12s up front with typically Italian-cool Pininfarina lines. This is a 35-year-old design that still looks hot today, and that's kind of what you want in a big coupe: timelessness. As a supercar, it falls down quite a bit because it's not exactly the last word in power, handling and speed –- even in the dark days of the 1970s/early-80s.
G/O Media may get a commission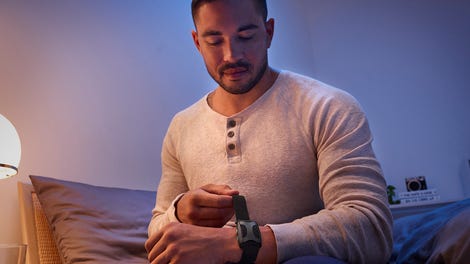 Mind you, the 400 and 412 were never officially imported to the States, so spotting this 1982 400i on eBay is kind of a rare find, even though you still occasionally see some of the gray import examples roaming on the streets. Like the later Mondials, the 400 is one of the cheaper ways to get the prancing horse badge in your garage. For less than 25 grand, this is no project car. It's a clean and tidy example.
But the problem with the 400 is that none of them were very good. Practically engineered on a shoestring budget and riddled with primitive Italian electrics, even new they were derided as crap cars. This is exactly why a vintage Ferrari costs the same a brand new Mini Cooper S.
Also engineered on a shoestring budget and a hope and a prayer, the Lotus Esprit is the timeless supercar. And that's fine. Even though it had a seemingly endless run of facelifts in its life, its skin pulled tighter than a snare drum, the Esprit of the '90s looks great. This, despite the original car was first shown at the 1975 Paris show. I cheated a little on this because the Esprit S4 seen here originally bowed at the 1993 Birmingham Motor Show, but you don't want an early Esprit anyway – this is the one to get.
This 1995 Esprit S4 with 38,000 miles is going for $18,000 right now and it looks friggin' fantastic. I don't know exactly why, but this was the car I wanted on my bedroom wall when I was six – next to the Saab 99 Turbo, of course. But non-eggheads can't deny the classic supercar shape, 300 turbocharged horses and a proper manual next to the Ferrari's 3-speed slushbox out of an Oldsmobile.
Oddly enough, this generation of Esprit is littered with parts from the GM bin, including a steering wheel that belongs in a Saturn and Opel switches peppered here and there. I know it's almost the same money as a clean Ferrari, but this is cleaner and cooler.
I've made up my mind, but would you rather have something that's more comfortable, but put together badly by Italians? Or something that's assembled like a kit-car, but goes like stink? Sound off.