Welcome to Used Car Face Off, where we find two similar or similarly priced used cars and ask you which one you would buy. Choose wisely!
Forgive me, I've had this British fetish that will soon pass and we can return to usual Franco-Italian-Scandinavian-appreciation of irrational cars. For the present, I'd like to start a debate.
There are two views on Jaguar. One says they're a company making the definition of British luxury in the form of big cars with lots of wood and leather as on offbeat choice from things like the S-Classes and 7-Series of the world. The other says Jags are supposed to be driver's cars, like the criminally beautiful E-Type. I say it doesn't matter because all that a Jaguar needs to be is comfortable and fast. So this week, I'm presenting the two sides of Jaguar and leave it to you, the commenters, to decide which one wins this face off.
In the barge-ish category, here's an XJ, or X300 to Jagophilies. With some Ford money in the 1990s, Jaguar updated the big sedan with smoother lines than the previous version and a modern-ish interior. But the big story was the introduction of the XJR, the supercharged XJ. As exemplified by this 1997 XJR found at a Bentley dealership in Chicago, the whole package looks badass: mesh grille, body-colored trim, big wheels and the black leather interior with the dark-stained wood everywhere except (inexplicably) the steering wheel.
G/O Media may get a commission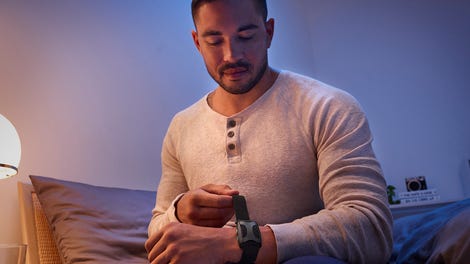 But where the badass-ery gets really good is under the hood. That's a 4.0-liter straight six, which is a great start. But the red letters on the top of it signify this as a supercharged version, capable of pumping out 330 horsepower. Yes, that's what a 740i does nowadays, but this is fairly light as far as big bankers' sedans go. For less than 10 grand, this is a pretty example of one of my favorite Jags, and cars, ever.
If you're more of a fan Jaguar's sports car side of the coin, though, then I present another supercharged example, the XKR Convertible of course. Instead of a blown six, the XKR has always had a supercharged V8, a 4.0-liter one in this case that makes 375 horsepower and motivates 15-and-a-half feet of sex to 60 MPH in 5-and-a-bit seconds. I don't know about you, but this is more of a headturner than a Mercedes SL or Porsche 911, even if it's not as complete of a package as either.
This 2000 XKR is relatively nice for $13,000, though it would be killer in British Racing Green. Personally, though, I'm not a fan of the walnut trim in this model because the dark wood out of the XJR or even the aluminum trim they've done in subsequent years looks better. But the color doesn't infringe on the sheer thrust coming from the thing. What will suck is looking at that dinky nav screen where the auxillary gauges should be, instead having to put up with some of the most Etch-A-Sketch-like graphics out there.
My money, though, is on the XJR. You see plenty of the V8-powered XJRs for sale, and XKRs are kind of a dime-a-dozen as well, but I love the idea of a straight-six Jag and one that really isn't festooned with lots of gimmicky design touches inside and out. This, by and large, looks like an XJ6 a councilman would drive. But it's so, so much more than that.
Which of these would you take home? Or are you just going to tell me how much you would rather see some Fiat/Renault match-up? Sound off.