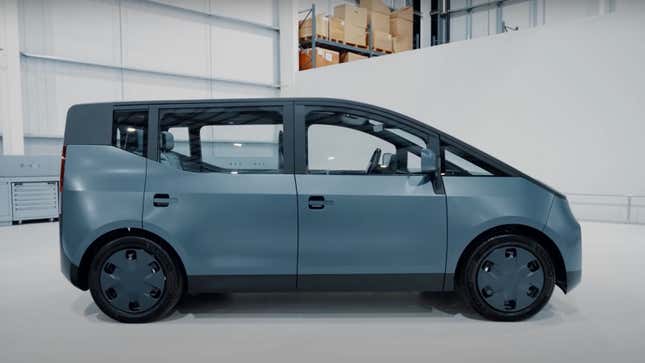 Uber has an awful record of exploiting workers. In the US, the ride-hailing firm and its rival Lyft have both backed bills to limits workers rights, and Uber only started offering its UK drivers pensions after a court ordered it. Despite successful efforts to avoid recognizing the people who do the labor that creates its revenue as "employees," it's still lost $25 billion dollars since 2016, and it's not exactly clear how they plan to make money.

But now, Uber is working with a UK electric vehicle startup to develop a battery-powered taxi that its drivers may one day have to buy.
It's supposedly part of Uber's stated goal to cut its emissions by 2030. As part of the scheme, the company wants to "help" its drivers — who drive and are responsible for maintaining their own personal cars and who Uber has spent millions to deny employee status to — transition to electric cars by 2025.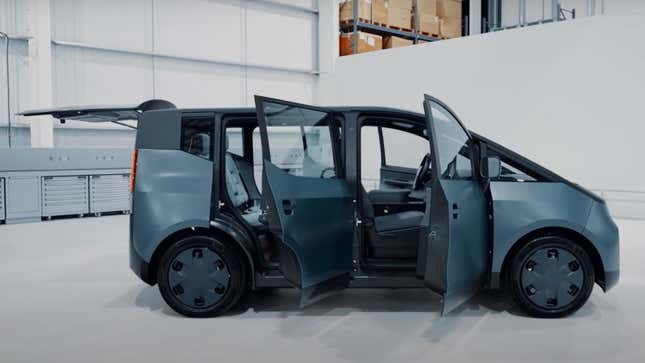 As part of this plan, Uber partnered with UK-based EV startup Arrival to create the battery-powered taxi of the future.

Arrival has so far come out with creative concepts for a battery-powered van and bus, and has now released details of its first electric car prototype. The vehicle, which Arrival says has been in the works since May, has been created with input from Uber and its drivers in the UK.
The firm doesn't offer details on the new electric taxi's specs, but set out to assure drivers that it would be able to survive the extra work a car is put through when used for ride-hailing services.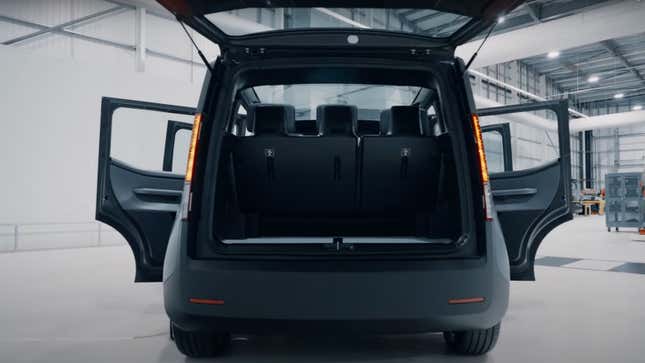 The car, which will begin testing in the UK next year, was designed to offer the best possible driving position and increased comfort for passengers. As such, Arrival says it provides the same legroom as "a Rolls Royce" in a car with the same footprint as a VW Golf.

Arrival premiered the car in a YouTube video that sees UK taxi drivers get to grips with the car for the first time. In the film, features like a panoramic glass roof, large LCD screen and ample trunk space are all showcased.

The car can easily be compared with the UK's other electrically-charged taxi, the all-electric London Cab that's currently produced by Chinese EV maker Geely.

Both cars aim to offer the best rider experience and agility to make city center driving a breeze for any UK cabby. But where Geely's electric taxi is a glorious retro throwback, Arrival's follows the angular designs found on the latest raft of EVs.
The design looks great, and I can't wait to see it out on the road or take a ride in the back of one. But here's hoping Uber can clean up its attitudes towards its workers by the time the Arrival Car rolls out to its drivers.