Uber has threatened to fire the executive at the center of its litigation with Google if he refuses to turn over any files he allegedly stole from the tech giant.
The story of how self-driving guru Anthony Levandowski left Google for Uber is a weird, complex tale of alleged theft, a lot of cash and deception. Levandowski abruptly left Google in January 2016 to launch self-driving truck start-up Otto, which was later acquired by Uber for $680 million. It's a fascinating story—one Jalopnik covered at length back in April.
Waymo, Google's self-driving car project, has accused Levandowski in court of stealing 14,000 autonomous tech design files before leaving the company—and has said Otto was only a ruse designed by Uber to steal its intellectual property.
Throughout the litigation, Levandowski has invoked his Fifth Amendment rights in the case to avoid self-incrimination, particularly in refusing to turn over documents. William Alsup, the judge overseeing the case, has referred it to the U.S. Attorney's Office for a criminal investigation over possible alleged trade secrets theft, the core of Waymo's accusations. Alsup ordered Levandowski to turn over any documents he might have, has said that Levandowski's reliance on the Fifth doesn't prevent Uber from firing him, and has compelled Uber to do whatever it needs to produce the allegedly stolen files.
G/O Media may get a commission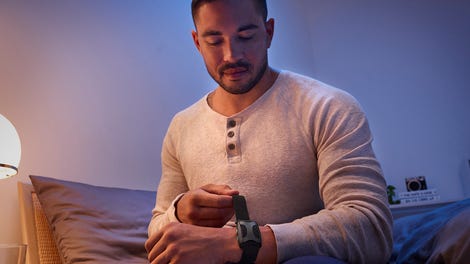 Now, Uber has taken the initial step to do so. Late Thursday, Levandowski's attorneys filed a motion that asks the judge to tweak his ruling that Uber could can the engineer for leaning on the Fifth. As part of the court filing, Levandowski's attorneys revealed a letter from Uber's general counsel, Sally Yoo, in which she implores the engineer to comply with Alsup's order.
"Uber takes its obligations under the Order very seriously, intends to comply fully, and expects you to do the same," Yoo wrote. (The letter cc's the company's CEO Travis Kalanick, who famously courted Levandowski on 10-mile walks and once referred to him as his "brother from another mother.")
"If you do not agree to comply with all of the requirements set forth herein, or if you fail to comply in a material manner," it continues, "then Uber will take adverse employment action against you, which may include termination of your employment and such termination would be for Cause."
If Uber does in fact fire Levandowski, it would make for a surprising turn of events. The ride-hailing giant has said Levandowski isn't a main actor in its efforts to develop a viable LiDAR—a key piece of autonomous driving tech that essentially allows the car to "see"—and has since removed him from the top of the self-driving program. That alone is strange, given the company paid nearly $700 million to acquire Levandowski's talent and start-up in the first place.
Yoo said if Levandowski complies with the request, his employment would continue unabated.
"For the avoidance of doubt, Uber retains the sole right to determine whether you are in compliance with the requirements set forth above," she wrote. Interestingly, she explained that Uber still believes no Waymo trade secrets have been used in the development of its self-driving, and that it'll prevail in court. Nonetheless, she said, if Levandowski has Waymo's goods, he should turn them over.
"Until then, we insist that you do everything in your power to assist us incomplying with the Order," she said. Attorneys for Levandowski didn't immediately respond to a request for comment.
You can check out the motion from Levandowski's attorneys and the letter from Yoo below.
Have any insight into what's happening with Uber and Waymo. Drop me a line here, or find my contact for Signal here.