Uber revealed on Friday that its business more than doubled in 2016, but a pair of fresh lawsuits filed in California say that significant growth is due to a business model that relies on "predatory pricing" to drive competitors out of business.
Uber disclosed on Friday to Bloomberg that last year it doubled its gross bookings—the total of fares charged before drivers get paid—to $20 billion. And while the company takes that as a sign of encouragement that business is good, the lawsuits filed last month accuse Uber of "pricing its service below cost in order to capture market share and harm competition in the state of California."
Uber operates with enormous losses thanks to the company's massive private investment of about $15 billion, which helps subsidize the cost of rides while helping it gain significant market shares across the U.S.
"As a result of Uber's below-cost pricing, traditional taxi operators have been harmed through loss of customers and fare revenue to Uber," one suit, filed in San Francisco County Superior Court by taxi driver Eyad Ariekat, says.
G/O Media may get a commission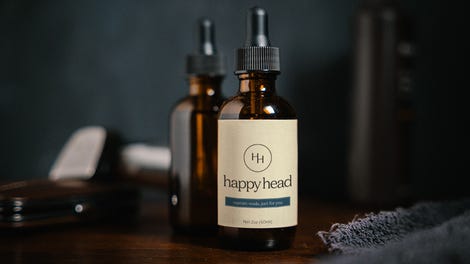 Ariekat, a South San Francisco resident, has been a taxi driver in San Francisco since 2011, according to the complaint, after paying $250,000 to acquire a taxi medallion with a bank loan. At the beginning of the lease, the complaint says, he was able to lease his use of the medallion for $3,000 per month—but that's dropped ever since to $1,000 per month.
"Due to Uber's predatory pricing practices, [Ariekat] has effectively lost the $250,000 value of his initial investment in acquiring a San Francisco taxi medallion," according to the complaint, which asks for class-action status.
A separate suit filed by Santa Clara County Superior Court by two local taxi companies—Yellow Cab and American Cab—says Uber dropped the price on its UberX service to undercut the traditional cabs.

"Subsequent to the price cut in or about June 2013, Uber has lost money on the Uber X service in California because it charges less than its cost of providing the service," the complaint says. "Despite losing money after the June 2013 price cut, Uber has continued to periodically cut the price of Uber X and XL at various times through and including 2016."
"As a result," the complaint went on, "beginning at some time in 2014, Uber began paying its drivers more for rides than Uber charged the passengers for those rides."
Both suits are filed by the same attorney, Eduardo Roy, who didn't return requests for comment, and ask for injunctive relief to prevent "Uber from engaging in predatory pricing as alleged herein," along with various compensatory damages. A spokesperson for Uber declined to comment on the complaints.
The case will turn on whether Yellow Cab, American and Ariekat have enough documentation to show Uber's driving companies out of business with significantly low rates.
Last fall, Uber was sued by San Francisco's oldest taxi company called Flywheel Taxi for similar reasons. In a motion to dismiss that complaint, Uber argued that predatory pricing complaints of the sort are "overwhelmingly disfavored" under antitrust laws.

"The ability to request transportation through the Uber App in San Francisco unquestionably benefited riders by increasing output, consumer choice, reliability, and convenience—often at admittedly lower prices than those long offered by taxicab companies," the company said in a court filing.
That case remains pending.