A Colorado regulator on Monday fined Uber with a nearly $9 million penalty, after an investigation revealed that 57 people with criminal and motor vehicle offenses were allowed to drive with the ride-hailing company.
States across the U.S. have been considering laws to require additional background checks for individuals who drive for Uber and competitors like Lyft. In Colorado, the state's Public Utilities Commission investigated the company's drivers after an incident this past March, reported The Denver Post, when a driver dragged a passenger out of a car and kicked them in the face.
The commission said it found 57 drivers had issues that should've disqualified them from driving for Uber, including felony convictions for driving under the influence and reckless driving, while others had revoked, suspended or canceled licenses.
A similar investigation was conducted on Lyft, the Post reported, but no violations were revealed.
G/O Media may get a commission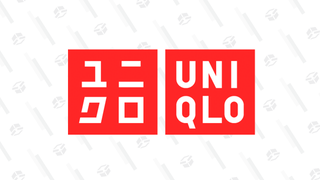 Year-round basics
Uniqlo Summer Sale
An Uber spokesperson told the Post the situation stems from a "process error" that was "inconsistent with Colorado's ridesharing regulations." Following that, the spokesperson said, Uber "proactively notified" the commission.
"This error affected a small number of drivers and we immediately took corrective action," the company said in a statement to the Post. "Per Uber safety policies and Colorado state regulations, drivers with access to the Uber app must undergo a nationally accredited third-party background screening. We will continue to work closely with the CPUC to enable access to safe, reliable transportation options for all Coloradans."
Maryland was set to implement a regulation that would require Uber drivers to submit to fingerprint-based background checks, but later eased up on the proposal. The state later found that 4,000 drivers didn't meet state screening requirements. A similar situation unfolded in Massachusetts, which found more than 8,000 drivers who should've been disqualified from driving for the companies had actually passed Uber and Lyft background checks, including 51 sex offenders.
At the time, Uber and Lyft particularly took issue with the Massachusetts finding, with Uber saying thousands lost access to economic opportunities as a result of the decision. Indeed, those with petty charges over driving violations should be reconsidered in the process, but there certainly seems to be a disconnect between state guidelines and what the companies do for background checks.