Good morning! Welcome to The Morning Shift, your roundup of the auto news you crave, all in one place every weekday morning. Here are the important stories you need to know while we await the rise of the machines.

1st Gear: More Executives Could Be In Limbo After Uber's Workplace Probe
Uber's board met Sunday to discuss findings in a report done on its historically bad workplace culture, which was the result of a multi-month investigation led by former U.S. Attorney General Eric Holder. The meeting went on for more than six hours, according to a tweet from New York Times reporter Mike Isaac, and Reuters reports that a board representative said the board voted unanimously to adopt the recommendations put forth in the report.
Reuters reports that the representative, who declined being identified, said Uber employees will be told the recommendations Tuesday.
The board meeting itself was private, but a few points of discussion leaked out before the meeting even began. The New York Times reports that people familiar with the matter said a leave of absence for CEO Travis Kalanick would be a main point of the discussion, and chief business officer Emil Michael was a major part of the Sunday Uber news as well—he's under pressure by the board to resign.
G/O Media may get a commission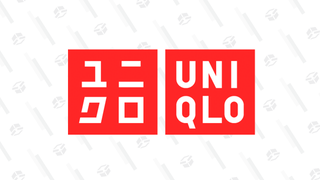 Year-round basics
Uniqlo Summer Sale
The report stemmed from claims of Uber having a culture of sexual harassment and other employee concerns, which didn't go well from the start. The probe didn't include drivers, who work as contractors, and only looked into the culture around full-time employees. But as drivers, an Intercept reporter wrote, women are "under intense pressure to tolerate sexual harassment with a smile."
From Reuters:
Holder and his law firm were retained by Uber in February to investigate company practices after former Uber engineer Susan Fowler published a blog post detailing what she described as sexual harassment and the lack of a suitable response by senior managers.

The recommendations in Holder's firm's report are expected to force greater controls on spending, human resources and other areas where executives led by Chief Executive Travis Kalanick have had a surprising amount of autonomy for a company with more than 12,000 employees, a source familiar with the matter said.

The meeting, which Uber did not publicize, is a pivotal moment for the world's most valuable venture-backed private company that has upended the tightly regulated taxi industry in many countries but has also run into legal trouble with a rough-and-tumble approach to local regulations and the way it handles employees and drivers.
If the news comes out when it's supposed to, Tuesday will be much, much longer than that six-hour meeting was for Uber.
2nd Gear: Tesla Has Too Many Employees Who Produce Not Enough Cars
If there's anything that could be singled out as a common thread in Tesla's little world of business since the company started producing cars around a decade ago, it's that the company just can't produce as many cars as it would like. Tesla CEO Elon Musk recently said that's because there's no room at the company's Fremont plant, which Musk said is "bursting at the seams."
But it doesn't sound like that's the case. Automotive News collected a bunch of statistics from the Fremont plant, which all point to a people problem. (NUMMI, if you're curious, was the joint General Motors-Toyota plant in Fremont that closed in 2010 and now houses Tesla's facility.)
It's because in this temple of lean manufacturing, Tesla uses far more workers than NUMMI employed to build far fewer cars. In 1985, its first full year of production, NUMMI had 2,470 employees and produced 64,764 vehicles — about 26 vehicles per worker per year. By 1997, it had 4,844 ​ workers and produced 357,809 vehicles — about 74 vehicles per worker per year.

Tesla, on the other hand, had between 6,000 and 10,000 workers in 2016 and manufactured 83,922 vehicles. That puts its vehicle-per-worker number between 8 and 14, about one-seventh the efficiency of NUMMI at its peak.

"The number of people Musk's got in there has a great deal to do with why he doesn't make money building vehicles," said automotive manufacturing consultant Michael Tracy of Agile Group in Howell, Mich. "Toyota's numbers reflect the number of people you expect to have if you were going to efficiently build vehicles for a profit."
The Fremont plant's capacity—across its 5.3 million square feet of office and manufacturing space, according to Automotive News—is known to be 500,000, and Tesla currently uses about a fifth of that.
More machines, less people is never a good motto if you're trying to avoid the machine takeover, but maybe Musk is taking that one a bit too seriously.
3rd Gear: Things Don't Suck For Lyft Right About Now
While Uber is in a whole mess of problems, Lyft seems to be doing quite alright. The company announced Monday that it would receive a $25 million investment from InMotion Ventures, the mobility services business of Jaguar Land Rover.
That means you could call a Lyft ride and have quite a fancy car roll up to get you. From the Detroit Free Press:
The cash infusion will go toward continuing Lyft's U.S. expansion — the company added 100 cities in the first quarter, totaling 300 — as well as its efforts to develop self-driving cars. Both Lyft and Uber stand to radically improve their questionable business models if they can provide rides without having to pay human drivers.

The InMotion investment allows for Jaguar Land Rover to leverage Lyft to help develop its own self-driving and mobility services solutions. Lyft drivers also will get access to "a fleet of Jaguar and Land Rover vehicles," according to a statement, although no further details were provided.
Lyft also has partnerships with Google's self-driving car company, Waymo, as well as General Motors, according to the Detroit Free Press. The Detroit Free Press reports that its monetary valuation is still minuscule compared to Uber's, but maybe it's time for the scales to tip.
4th Gear: Amazon Wants To Sell Cars Online In Europe

Online car sales are very much a thing, and not just in the Craigslist-your-old-beater way. Amazon is reportedly expanding its existing online car sales, according to reports by Reuters and CNBC. The outlets picked up the reported Amazon plans from a Saturday report by German trade weekly Automobilwoche.
The report said Amazon has begun hiring folks to sell cars online in Europe, starting with car-sales executives. From CNBC:
The German periodical cites industry specialist Christoph Moeller as saying he has been put in charge of Amazon's European business with car makers.

Moeller, a former automotive expert at advisory firm Oliver Wyman, is reported to lead Amazon's exploration into the automotive market.

The e-commerce giant plans to run the business out of Luxembourg and is looking at Britain as a possible pilot market.
Amazon declined to comment about the report by Automobilwoche, according to CNBC. But if the online sales work anything like Amazon's test run in Italy from late in 2016, things will start out limited—the test consisted of a partnership with Fiat Chrysler and three models, which were expected to be ready two weeks after clicking the buy button online and sold at a discount.
At the time, U.S. buyers could do everything but buy a car online with Amazon: read reviews, compare costs and buy parts.
5th Gear: China Will Bring The Hammer Down On New Car Plants
China's top state planner said the country plans to restrict the production of new car factories for petrol-burning vehicles, according to Reuters. The goal of the restrictions will be to cut down on pollution and overcapacity, as well as encourage the production of electric vehicles instead.
The move could also decrease smog and help China get ahead of international competitors in the car market, according to Reuters:
The policy, issued by the National Development and Reform Commission (NDRC) on its website, extends to the automotive sector Beijing's fight against overcapacity and "zombie" firms that is already underway in the coal and steel sector.

Zombie firms are economically unviable enterprises that often survive with the support of local governments and banks. China has vowed to use tougher environmental, efficiency, quality and safety standards to drive them out of the market.

Automakers seeking to build new petrol car factories should have operated above the national average production capacity utilization rate for the previous two years, the NDRC said.

Also, they should have produced a higher proportion of new energy vehicles than the industry average in the previous year, it added.
Reuters reports that the goal of the regulations is also to encourage "zombie" automakers to pack up and leave the market, rather than relying on bank loans or continuing to operate at a loss with partially halted production.
Reverse: The Venera 4 Launches For Parachute Landing On Venus
In 1967, the Venera 4 spacecraft launched for a parachute landing on Venus. The Venera 4 was the first probe to transmit data from the atmosphere of another planet, according to NASA. Its course corrected on July 29, but entered the atmosphere of Venus on Oct. 18, 1967.
Here's what it found, according to NASA:
The probe measured an atmospheric composition of 90 - 95% carbon dioxide. The bus detected no magnetic field or radiation belts and a weak finding of atomic hydrogen at 9900 km altitude. It was initially believed that the probe had reached the ground and the measured temperature and pressure represented the surface values on Venus.
Space! Cool!
Neutral: Does Uber Have A Chance Of Surviving All Of Its Turmoil?
Will Uber's handiness and universally known name be enough to save it in the realm of business? Or will people finally give up on the company for the sake of principles? United Airlines hasn't sunk yet, after all.