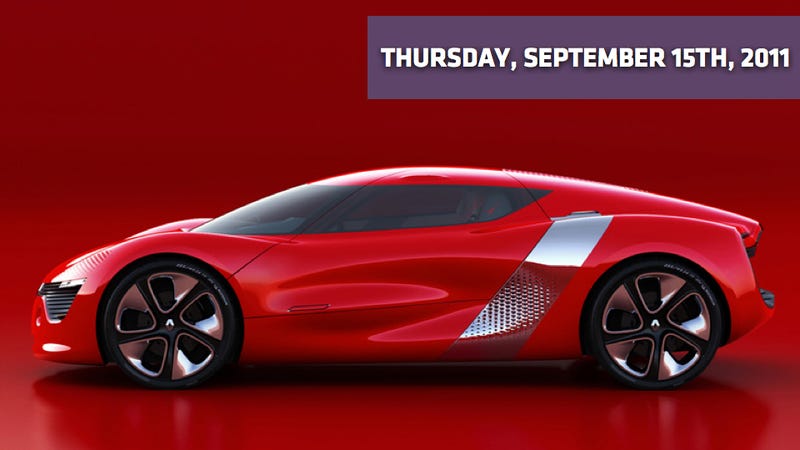 The Morning Shift
All your daily car news in one convenient place. Isn't your time more important?
This is the Morning Shift, our one-stop daily roundup of all the auto news that's actually important — all in one place at 9:00 AM. Or, you could spend all day waiting for other sites to parcel it out to you one story at a time. Isn't your time more important?
---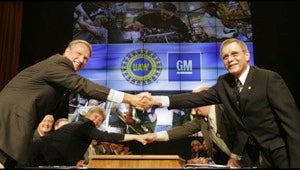 1st Gear: General Motors and Chrysler, bailed out by the U.S. in 2009, will keep negotiating with the United Auto Workers for new four-year labor deals after failing to meet a deadline yesterday to reach new accords. Of course, the UAW can't strike them anyway — they signed a no-strike consent decree.
---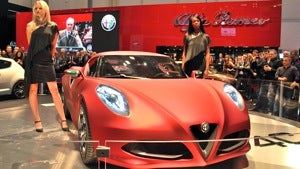 2nd Gear: Alfa Romeo has delayed its U.S. introduction of several key models by at least another year and has cancelled plans to build a mid-sized SUV at Chrysler Group's factory in Toledo, Ohio. Alfa Romeo CEO Harald Wester, in a presentation to financial analysts here today in connection with the Frankfurt auto show, said Alfa Romeo was scaling back its global expansion plans. Wester's announcement marks the latest in a series of delays of the U.S. return of Alfa Romeo, the sporty brand of Fiat S.p.A. His remarks came one day after Fiat-Chrysler CEO Sergio Marchionne offered a gloomy assessment of Europe's debt crisis, saying the European common currency could come off the rails if political leaders don't resolve the lingering crisis soon. Whatever. As long as this doesn't change their plans to bring us the absolutely gorgeous Alfa Romeo 4C.
---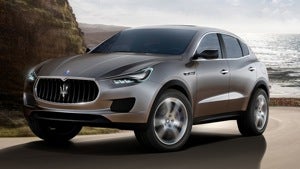 3rd Gear: Maserati's new Kubang sport-utility vehicle was one of the most sought-after models at the Frankfurt Motor Show this week — mostly because it was a ridiculous proposition — but while there, folks learned that Ferrari and Maserati are both predicting record sales as executives said ultra-luxury remains recession-proof. "If you go to the Ferrari stand, there aren't any customers worried about the recession," Fiat Chief Executive Officer Sergio Marchionne said at the International Motor Show. "The last Ferrari customers I saw at the show weren't crying." Yes, they weren't crying over the pricetag — but they may have been crying over other things.
---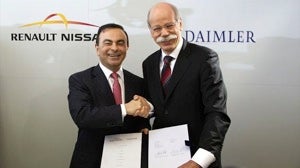 4th Gear: Nissan and Daimler bosses Carlos Ghosn and Dieter Zetsche announced the next stage of their cooperation at the Frankfurt motor show. Merc's MFA front-drive platform from the next A-class will underpin the Etherea, as predicted by CAR. And the first Merc diesel engines will power Infinitis from 2013, probably in the next-gen G family
---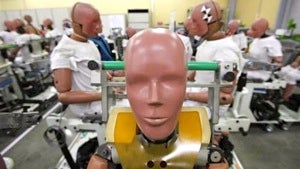 5th Gear: Toyota added 10 projects and six research institutions as partners to broaden a research effort to reduce auto deaths and injuries as it tries to win back buyers after record recalls. Because when I think good P.R., I think talking about dead drivers. You know, like when Ford won't talk about the cadavers they use to make us safer. Because it's creepy.
---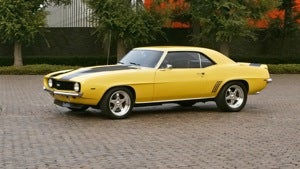 6th Gear: The greatest Chevy ever was the 1969 Camaro, according to votes cast by 124,368 people in a four-round, bracket-style tournament run by Chevrolet, GM's classy-because-they-wear-a-bowtie division. The '69 Camaro got 25,058 votes, edging the 1970 Chevelle SS in the final round, General Motors said in a statement today. Other vehicles going deep in the tournament were the 1957 Bel Air and the 1953 Corvette. General Motors ran the contest to coincide with Chevrolet's 100th anniversary next month.
---
Reverse:
⏎ Renault confirms new standalone coupe model based on Renault Dezir concept. [Car]
⏎ GM to revise its ads for Chevrolet, Cadillac. [Detroit News]
⏎ Pontiac El Catalina Safari Is Discovered, Restored and Re-revealed. [PickupTrucks.com]
⏎ Scott Burgess: Wrangler finds its softer side. [Detroit News]
⏎ Parents Still Struggle With Proper Child-Seat Use, Study Finds. [New York Times]
⏎ Avis drops bid for Dollar Thrifty, citing market conditions. [Automotive News]
⏎ Ford to pay off $1.8B of debt. [Detroit News]
---
Today in Automotive History:
On September 15, 1969, the classic British heist movie The Italian Job is released in Swedish theaters. (It had opened in the U.K. in June and in the United States on September 3.) The film starred Michael Caine as Charlie Croker, the leader of a gang of goodhearted thieves determined to steal a 4-million-pound shipment of gold on its way from China to a bank in Turin, Italy. The film also featured three Mini Coopers—a red one, a blue one, and a white one—as getaway cars for the pilfered gold. The popular British-made "microcars" get Croker's gang out of Turin in a spectacular chase through the city, across crowded shopping arcades and plazas, over rooftops, around a Fiat factory and even down the steps of a church during a wedding. In the end, the thieves escape Turin by zipping through its sewer pipes and head for the Alps. [History]
Show us your tips!
Got tips for our editors? Want to anonymously dish some dirt on a competitor? Know something about a secret car? Email us at tips@jalopnik.com.
Lost in our new layout?
Click here for the Opposite Lock or Tips forums. Want a more "blog-like" look? Click the button up top next to "Top Stories."
Get more Jalopnik!
Want even more Jalopnik? Want to know which of your friends read us? "Like" us on Facebook and follow us on Twitter.
---
You can keep up with Ray Wert, the author of this post, on Google+, Twitter or Facebook.