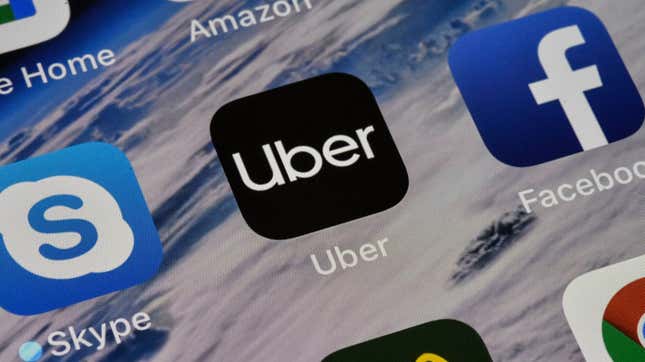 Uber and Lyft drivers in major U.S. cities have united to strike during peak hours on Wednesday May 8th for two hours from 7AM to 9AM local time, according to a report from Autoblog. Cities which may see rush hour even more rush-y include New York, San Francisco, Chicago, and Los Angeles, among others. The strike is a protest of business and payment practices ahead of Uber's planned IPO on May 9th with trading on the stock exchange to begin the following day.
Porsche's Latest Concept Is The Sexy Electric EV HyperCar Of Our Dreams
The New York Taxi Workers Alliance website features a post about the strike which lays out the plans of the strikers. The protest is an effort to influence Uber and Lyft to provide a more secure work environment and ensure that drivers can actually make a living on the income paid. Uber has already acknowledged that shifting drivers from independent contractors to full employees would be bad for its business model.
Even presidential candidates are weighing in on the strike.
Following the strike, drivers plan to rally at Uber and Lyft respective headquarters from 1PM the same day.
From the NYTWA post:

"With the IPO, Uber's corporate owners are set to make billions, all while drivers are left in poverty and to go bankrupt."
So, don't cross the picket line. Don't use a ride share app on Wednesday the 8th. Find another way to get around. Every human deserves a living wage.