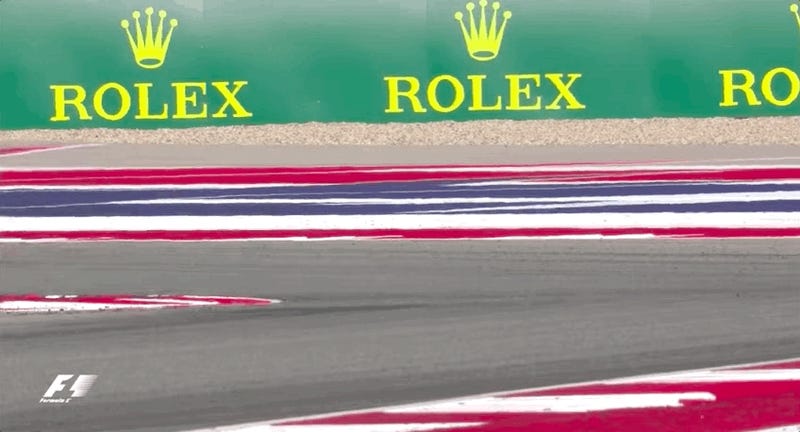 On the last lap of last weekend U.S. Grand Prix in Texas, Max Verstappen passed Kimi Raikkonen in a move that race stewards later deemed illegal, costing Verstappen a podium spot. Verstappen wasn't happy, predictably, and his fans weren't either, some of whom later sent death threats to one of the stewards involved. Could we all agree not to do this please? Sheesh.
Here's the pass in question, from all the angles:
A panel of stewards, including the Australian Garry Connelly and the former F1 driver Mika Salo ruled that Verstappen went off track, and gave him a five-second penalty, making Raikkonen the third place finisher.
After the race, Verstappen appeared to call Connolly an "idiot," before later saying he regretted the remarks. His fans did worse by Salo.
From Autoweek:
Verstappen's F1 rival Nico Hulkenberg said he feels for the 20-year-old driver.

"In a thousandth of a second, you make a decision, so I can understand Max's side," Hulkenberg told German media outlet Sport1. "It was just an unfortunate situation."

Unfortunate, perhaps, but that hasn't stopped some of Verstappen's fans from releasing their anger. Austin steward Salo is quoted by De Telegraaf newspaper: "I have received several death threats, especially from the Netherlands. That should never be tolerated."
It shouldn't! Stop sending death threats! What the hell, man.