Good morning! Welcome to The Morning Shift, your roundup of the auto news you crave, all in one place every weekday morning. Here are the important stories you need to know.

1st Gear: The Hot Cheat On The Streets
As the Volkswagen Group works to finalize the settlement over its cheating diesel 2.0-liter four-cylinder engines, a deal on the 3.0-liter diesel V6 engines could be months away. However, German newspaper Bild am Sonntag—without citing any sources—says U.S. regulators have uncovered three new "unapproved" software programs on those engines that allowed them to cheat pollution controls, reports Reuters:

The software allowed the turbocharged direct injection (TDI) engines used in Audi's Q7, Porsche's Cayenne and VW's Touareg models to shut down emissions control systems after about 22 minutes, the paper said. Official methods to measure emissions usually last about 20 minutes, it added.

[...] Audi managers are scheduled to appear at a hearing in front of U.S. environmental authorities on Aug. 10, Bild am Sonntag said, adding the carmaker was bracing for a substantial penalty payment.
There's not a ton of information out there on this one at the moment; both the EPA and Audi declined to comment to Reuters' reporters.
2nd Gear: The Settlement Isn't Good Enough
Volkswagen is compensating diesel owners and offering to buy back their cheating cars, but Consumer Reports says the settlement doesn't go far enough. On Friday the publication's policy arm made these suggestions and more:
While the buyback and lease termination options are entirely justified, they should be revised to increase buyback values and ensure that all consumers who leased their vehicles—including those who used a company other than the VW Credit service—do not incur any recall-related costs.

Consumers who receive an emissions fix—if one is approved by regulators—should have a period of time to return a modified car if they are unsatisfied with how it operates. This would give them a second chance to take the buyback or lease termination. It would help VW get more consumers to participate in the recall by protecting them from being stuck with a car that has worse performance or fuel economy than it did before.​

Any approved emissions modification program should clearly inform consumers of buyback or lease termination alternatives and better protect them from improper liability waivers or releases.
G/O Media may get a commission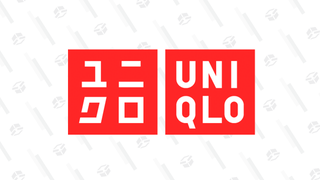 Year-round basics
Uniqlo Summer Sale
3rd Gear: Dealers Fire Back At Cadillac

In an effort to get Cadillac's dealers to stop acting like Chevrolet dealers and have "brand standards" like concierge services and maintenance pickups, Cadillac CEO Johan de Nysschen has implemented an incentive program called Project Pinnacle. Basically, it awards higher margins to nicer, more well-equipped dealerships.
The bottom-tier dealers, which sell fewer than 100 Cadillacs a year, would also lose their ability to stock cars. Harsh, Johan!
Naturally, dealers are bristling at this, reports Automotive News:
In a sharply worded letter to de Nysschen dated Aug. 3 and obtained by Automotive News, seven state dealer association heads say Project Pinnacle would create several tiers of "effective pricing," as Cad-illac funnels a disproportionate amount of money to larger, urban stores that are better able to make pricey investments in services such as complimentary roadside assistance.

Project Pinnacle "picks winners and losers," the letter says. "The winners can make the required investments and prosper. The other dealers face business failure."

In a separate letter to de Nysschen from Automotive Trade Association Executives dated July 22, the group, which represents executives from state and metro dealer associations, says Project Pinnacle's tiered structure might run afoul of state franchise laws that prohibit manufacturers from price discrimination among dealers.
Hey, we can't all be astronauts.
4th Gear: How To Market New Safety Tech
Cars are becoming increasingly autonomous, but automakers and marketers need to figure out how to sell these emerging technologies without overselling them. Tesla's Autopilot, for example, probably shouldn't be called that since it's... not.
Mercedes-Benz pulled some misleading ads about its Drive Pilot system late last month, which Automotive News addresses here:
That's the challenge facing marketers as they try to succinctly convey the benefits of a new generation of safety technologies designed to mitigate the cause of almost all vehicle fatalities: human error.

While fully autonomous, self-driving cars are years away from commercial availability, building-block technologies such as automated steering, emergency braking, adaptive cruise control and environment-reading cameras are already widely available, allowing for limited self-driving capability in predictable situations, such as freeway traffic.

But automakers warn that no matter how reliable these features are — and no matter what brand names such as Autopilot and Drive Pilot imply — drivers must remain alert and engaged at all times. And that's a difficult balance to strike in a 30-second TV ad.

"It's going to be tough for manufacturers to push this technology and boast about its capabilities without sending a false message about security or a lack of driver responsibility," said Karl Brauer, senior analyst at Kelley Blue Book.
Driver responsibility? Pffffft.
5th Gear: NAFTA In The Crosshairs
How will the auto industry fit into the 2016 election? Donald Trump has taken aim at automakers who have moved production to Mexico, Ford in particular. We can expect that kind of rhetoric to resonate with voters in former manufacturing states who don't have it as good as they did in decades past.
At the same time, automakers and lawmakers are reluctant to make real changes to NAFTA, reports The Detroit Free Press.
[Richard F. Dauch, president and CEO of Accuride Corp]'s views on NAFTA are unusually blunt compared to most in the auto industry. He argued in Traverse City last week at an automotive industry conference that the loss of U.S. manufacturing jobs because of NAFTA has led to a decline in the standard of living for many in the U.S.

"That is the angry middle class we have," he said. "The guys who can't come out of high school anymore and get a good job and have a cabin Up North. They have to have two jobs, their wife has to work; they have to borrow a bunch of money to send their kids to college. It's got to come to a head at some point."

Aside from Dauch, most automotive executives, politicians and analysts dance around questions of free trade, though many say privately that any radical change to NAFTA would cause turmoil for the industry.
Reverse: The Great Train Robbery
Neutral: How Best To Sell Semi-Autonomous Safety?
What's the answer for car companies looking to push these systems and make sure people are using them correctly?