Stéphane Peterhansel, a man synonymous with the Dakar Rally from winning it twelve times before, collided with KTM motorcycle racer Simon Marcic 51 miles into today's Stage 10 of the Dakar Rally, per a tweet by the rally's official feed. Marcic is now under the care of rescue workers, who took him from the stage.

Peterhansel had just regained the lead in the cars class from fellow Peugeot 3008 DKR racer Sébastien Loeb, with a very narrow margin between them. However, Peterhansel stopped on stage to ensure Marcic was brought to safety after the collision.

UPDATE [9:19 a.m.]: Marcic has been diagnosed with an open tibia-fibula fracture from the incident, per a tweet by the rally.

G/O Media may get a commission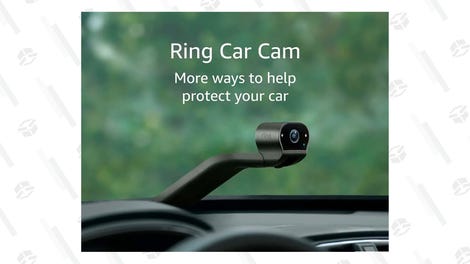 UPDATE [8:29 p.m.]: Peterhansel's time has been adjusted in light of the fact that he stopped to offer assistance to a fallen competitor, which moved him from a third-place stage finish to a stage win, moving Stage 10 winner on time Sébastien Loeb to second place for the day.

Peterhansel told Racer that the crash with Marcic was unavoidable:

Today was a really complicated with a lot of navigation in the river beds. Everybody was completely lost. [Marcic] was in reverse and just when he saw me he braked, he braked and crashed and I stopped on him. I saw that his leg was broken but he was still conscious. We stayed for about 15 or 20 minutes with him to wait for the medical helicopter. After it was really complicated to restart, to drive with a good speed.

Originally, Loeb finished six minutes ahead of Peterhansel, with Cyril Despres finishing second. However, after some 14 minutes of time spent assisting Marcic was subtracted from Peterhansel's stage time, Peterhansel was declared winner of Stage 10 with a time that put him seven minutes and 28 seconds ahead of Loeb for the stage.

Additionally, Peterhansel regained his lead of the rally when he got his time back. He now leads the cars category by five minutes and 50 seconds.