The only way to guarantee you're out at front in any race is to be in a pace car. We've picked out these twelve best featured below with the help of our readers.
Check out the pace cars that got the checkered flag by clicking next.
Vehicle: 1989 Turbo Pontiac Trans Am
Racing Series: Indy 500
Suggested By: JoshRogan and others
Why It's Awesome: To quote srbiff: "You bet your ass! This was the best of the Grand National presented in an aerodynamic body with no speed limiter. Sure, it wasn't a V-8 Trans Am, but it would completely destroy any of those on the track or strip. Fantastic car. Another must have. Dammit, I'm now up to 3 must haves."
G/O Media may get a commission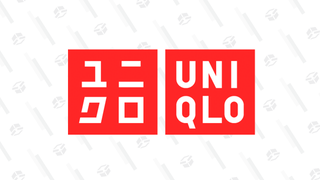 Year-round basics
Uniqlo Summer Sale
Vehicle: 1957 Mercury Turnpike Cruiser
Racing Series: Indy 500
Suggested By: PDQ2
Why It's Awesome: The Turnpike Cruiser is one of the nicest Mercury two-doors ever and the pace car convertible is the nicest of the turnpikes. As the top-o-the-line Merc it came standard with a peppy little 368 V8 and glittery yellow trim.
Vehicle: Lamborghini Marzal
Racing Series: F1 (Monaco GP)
Suggested By: Mr_Sives_Remotoc
Why It's Awesome: Though purely a concept car, this Bertone-penned Lambo was a four-seater with ginormous gullwing doors. The car was never built, but one look at an Espada demonstrates that the design did not go to waste. Also, it was driven around the Monaco GP by Princess Grace and her husband. Double win!
Vehicle: Dodge Viper
Racing Series: Indy 500
Suggested By: McLawdog
Why It's Awesome: The public debut of the production Viper occurred at Indy, Westminster Kennel Club of pace cars. The raucous V10-powered car was inspired by the original Shelby cars and was, appropriately, driven by none other than Carroll Shelby himself. It lacks much in the way of adornments because it wasn't supposed to be the Indy 500 pace car...
Vehicle: Dodge Stealth Indy 500 Pace Car
Racing Series: Indy 500
Suggested By: Mr. Dude
Why It's Awesome: Oh yes, why did the Viper become the Indy 500 pace car? Originally, the Dodge Stealth was slated to do pacing duties. Why didn't it happen? A bunch of nutty nationalists put the kibosh on the idea of a Japanese-built Indy 500 car. The good old days.
Vehicle: VW Constellation Pace Truck
Racing Series: Brazilian Truck Racing
Suggested By: FTGDMissesTheCruise
Why It's Awesome: As if the Brazilian Truck Racing series wasn't awesome enough, the mean-looking VW Constellation works because it's one of (if not the) biggest safety/pace trucks of all time.
Vehicle: Studebaker Lark Pace Car
Racing Series: Indy 500
Suggested By: Van Sarockin
Why It's Awesome: What the heck is a Studebaker Lark doing as the pace car of one of the fastest races in 'Merica? Well, initially the Stude-ly compact was not the intended choice. The much faster Avanti was to set the pace but wasn't finished in time. Thus was born one of the stranger Indy 500 pace cars in recent memory.
Vehicle: AMX Turbo PPG Pace Car
Racing Series: PPG Indy Car World Series
Suggested By: Maymar
Why It's Awesome: The AMX Turbo pace car was thrown together with a turbocharged and fuel-injected inline-six putting out 450 HP. It was a fitting end to the unique and wonderful, if still ungainly and unloved, AMX.
Photo Credit: Automotive Traveler
Vehicle: Lamborghini Countach Pace Car
Racing Series: F1 (Monaco GP)
Suggested By: Qutaiba_Elleel
Why It's Awesome: It's a Lamborghini Countach, one of the sleekest vehicles of the 1980s. Throw on the least aerodynamic lightbar ever and it's a jewel.
Vehicle: The Tumbler
Racing Series: NASCAR
Suggested By: Gwai.Lo
Why It's Awesome: It's the Batmobile pacing a race. What more do you need to know? Though this was purely for a first lap as "honorary" pace car, the Batman Begins 400 is still the strangest looking pace car of all time. Plus, when things get a bit boring, the Tumbler can always launch a few rockets into pit lane.
Vehicle: Chevy XT-2
Racing Series: PPG Indy Car World Series
Suggested By: Us
Why It's Awesome: This was a front-engined, RWD camino-style truck built on the F-body platform with a Corvette suspension and the 4.5-liter V6 good for 360 HP and 315 lb-ft of twist. Not bad. It also featured the tuned port injection feature, which provided more power and efficiency than a carburated engine. Most importantly, it looked awesome. Sort of a futuristic cab-forwardesque ute type vehicle with awful 90s purple paint, flying buttresses and a lightbar embedded into the edge of the roof.
Vehicle: 1972 Hurst/Olds Cutlass
Racing Series: Indy 500
Suggested By: Marauder Fan
Why It's Awesome: When GM decided to nix any engines bigger than 400 cubic inches in any of its intermediate-sized vehicles, Hurst stepped in and started dropping 455 Tornado engines into Oldsmobiles. In 1972, after a tragic pace car accident in the previous year, none of the major manufacturers wanted to offer up a car. Once again, Hurst stepped in, and the 72 Hurst/Olds Cutlass "executive hot rod" was the perfect choice and the only Indy 500 vehicle not sponsored by an automobile manufacturer.
Photo Credit: Corvair_Owner