I have spent most of my career helping to develop racecars. I have helped develop racecars for several manufacturers and top race teams. This, by far, has been the hardest, most stressful project I have ever done. The first challenge is the insanely short timeline to complete the build before the race. The second is the incredible difficulty in working with modern cars and their ever-present electronic overlords.
(Full Disclosure: This is a story about building a race car for the Broadmoor Pikes Peak Hill Climb. Some, if not all, of the companies involved have sponsored this build in some way, shape or form. Without their support this build would not be possible and therefore there would be no story. If you do not want to be exposed to these companies and think that somehow, in some way, sponsorship is bad, then please do not read this article… and give yourself 1,000 lashes for thinking impure thoughts about being unduly influence by your exposure to sponsors. Shame! Shame!)
G/O Media may get a commission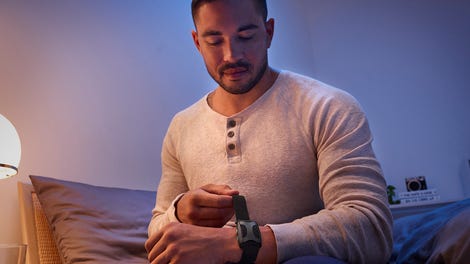 More Aero: You Can't Put On A Giant Wing And Call It A Day
When last I left you we were still waiting on UPS to do their damn job and deliver our carbon parts from Gurit. Well, they finally did that, albeit almost a week late. To make up for their tardiness these kind folks went out of their way to damage as many of our carbon parts as they could. At that, they are exceedingly efficient. Bravo, UPS. Bravo.

The good news was that we finally had our new carbon doors, rear hatch, and hood ready for us to bolt onto the car.
Except nothing in the racing world is ever that easy. Because of our roll cage installation and aerodynamic bits, we had to heavily modify the doors and rear hatch to fit.
At least modifying the rear hatch was fun; once that was done we could bolt on our massive dual-element monster of a wing from the aero wizards at APR. I have to say this is by far the biggest wing I have ever had on any racecar I have ever driven. At 76 inches it's taller than I am by a full 3 inches. At speed the wing is designed to produce more than 1,600 pounds downforce. That's kind of a challenge as it will all be centered over the rear wheels, and we needed to balance that out. I had my guys at 3R Racing create an equally-massive 10-inch carbon splitter with huge endplates to give the front end a matching amount grip. Ideally now I won't understeer off of a cliff. (Also the splitter gives the car the appearance of wanting to eat small children, which is a bonus.)
Once we got all of our aerodynamics sorted out it was time for the thing that everyone has been waiting for.
More Power: How To Get A Corvette Z06 To Hit 743
Upgrading a motor like the one that is in the Z06 is no small task. There are a thousand ways to get it wrong and very few ways to get it right. There's only a very small handful of companies that I would trust to do this. Top of that list are the guys at Katech Performance.
Many of you may not have ever heard of Katech, but you will probably know their work. Katech has built many of the motors for GM's factory sportscar race efforts. That includes the GTE Le Mans Corvettes as well as the factory Cadillac GT cars. Katech's engines have won the 24 hours of Le Mans, Daytona, Spa, Zolder, as well as Petit Le Mans and Sebring. I think I can trust them with building a good motor for Pikes Peak.
As we were trying to keep this project close to it streetcar roots, I didn't call the motorsports department but instead I rang up Jason Harding, director of aftermarket operations for Katech. We both agreed that Katech's off-the-shelf stage III package would be the perfect fit for our humble Z06.
Katech's states that its kit produces 800 horsepower and 800 foot-pounds of torque. Climbing a 14,000 foot mountain puts unique demands on a car, though. We were concerned that we were going to have issues with this particular engine making this much power reliably. Yes, I am talking heat.
There was, however, a potential solution on the horizon: E85 ethanol. The 85 percent ethanol blend is huge in the racing world with good reason. It has the ability to get you more horsepower as it has effectively as high an octane rating as race gas, albeit with a huge penalty in gas mileage.
Also, E85 has the added benefit of running cooler then gasoline. Gas mileage isn't a problem for us on Pikes Peak's 12.4-mile course, so the only real issue we had is that Katech's E85 kit was still under development. Considering that this whole entire project was a bit out in left field anyways, I offered our car up to the Katech engineers as a guinea pig. They accepted.
We got all of the parts we needed for the conversion from Katech (they port the engine's heads on site), and my guys at NRG Motorsports were able to get things bolted together in short order. It's not an easy task and I would recommend any interested party to send their engine to Katech to do the full build in their shop. Once everything was together we fired it up and she purred like a kitten, a 3,000-pound kitten with sharp, pointy teeth.
Finally, it was time for the moment of truth: the dyno. That meant a trip up to Longmont, Colorado to visit my good friend Harvey at Boost Creep.
Harvey is not only one of the best tuners in Colorado, but he also teaches tuning classes all over the U.S. The two things that makes Harvey so valuable to this project are his knowledge of the tuning E85 engines and his direct knowledge (being based in Colorado) on how those engines work at high altitude. The only issue was that Harvey has never worked on an LT4 engine, the engine that's in the Z06.
Fortunately for us, Jason turned us on to his ace in the hole, Phil Hoefler. Phil had been working with Katech to develop the tune for the E85 kit, so he was way ahead on the development curve for this engine. Sensing the desperation in our email Phil was nice enough to send Harvey his entire tune file. Without the file it could've taken a couple of days to get everything fully dialed. As Pikes Peak was only a week away, a couple of days would have been a couple of days too long.
All these upgrades got us 743 horsepower and almost 900 ft-lbs of torque at the wheel.
Yeah, this is gonna be fun.
Or maybe not. The one problem with producing all of this power is that it produces a lot of heat. To make matters worse, the thin, dry air at 14,000 feet does very little to help cool things down. Even with E85, we needed a fix.

More Cooling: High Altitude Wants To Kill Our Corvette
There're a few things we've done to upgrade the cooling capacity of the Z06. We upgraded our radiator, oil cooler and intercooler to DeWitts performance products. All of these increase both capacity and cooling efficiency, something that is sorely needed with this car.
The best radiators in the world are only as good is the fluid that flows through them. While the stock fluids may do the trick for everyday driving, the extreme conditions of Pikes Peak call for something much stronger. To that effect we have upgraded all the fluids in the car to Motul products.
Motul is most well-known for its line of performance brake fluids. Motul RBF 660 brake fluid has been the industry standard in motorsports for years. But Motul also makes engine lubricants, transmission fluid and a non-glycol based coolant that is used in racing in place of antifreeze. (Anti-freeze is extremely slippery and is really bad if it is spilled on track.) We have also upgraded all of our hoses and belts to stronger Gates products. What good is it using the best fluids if you can't keep them in the car where they belong?
All of these improvements we feel will keep the car cool all the way to the top of the mountain. At least it should. We hope.
More Time: This Is What's Really Getting Us
We finally have everything all in place. The guys have thrashed for the better part of three months to get this car ready for the hill. The problem is that the final bolt was tightened exactly one day before the car needed to go through tech to be approved to race.
In a normal motorsports project like this, we would have finished the car several months prior to its first race. You need that time to shake down the car to see if there're any issues. And there are always issues. With this Z06, we have no idea how all of our modifications, upgrades and add-ons will affect the car. This is not the most ideal situation to find yourself in before you tackle one of the most dangerous races on the planet.
The one hope that I had was an offer from Glenn Conser, the track manager for High Plains Raceway. HPR as it's known is my home track when I'm not at the Nürburgring. Glenn it offered us use of the track to help shake down our car and make sure that everything was in order prior to the race.
There's a lot that I can learn about a car, even with a single day of testing, so I was very hopeful. Not only do we need to make sure all the systems work, but I also needed to get a feel for how the car works with significantly sticker-than-stock Pirelli slicks and Pagid racing brake pads. Both of those substantially increase amount of g forces and stresses that the car sees. It's one more thing that can completely freak out a computer, and I would much rather have that happen in the confines of a racetrack than on the side of the mountain. A flat circuit feels a lot safer when you compare it to screaming up a closed road in the middle of the Rockies.
However, we clearly have angered the racing gods. Four laps in to our test day, I felt something odd. I came straight into the pits where the diagnosis was a puncture to the left rear tire. Leave it to me to hit the only piece of debris on track. As 18 inch wheels are almost impossible to find for the Z06 (thanks to the guys at Finspeed for coming to our rescue), we had no spare tires mounted up. Our day was done.
We have a car pulled out of a ditch, heavily modified both mechanically and electronically and used as a guinea pig. And now we head to Pikes Peak with a grand total of six laps of testing.
I have full faith in all of my guys and all of our partners to produce a car capable of being fast, safe and competitive for this race. Tune in next week to see how it all turns out. Honestly I'm as curious as you guys are.